Bordeaux is the most famous wine region in the world. While its illustrious wines are the most expensive globally, Bordeaux is more than just its price tag – it's also full of history and quirky facts as well.
There is nothing like the Bordeaux name to make English wine lovers tremble with excitement in anticipation of sipping its precious liquor. In fact, a fine bottle from the region can loosen up even the stiffest upper lip, with Bordeaux and England sharing a long and rich history.
It all started in 1152, when Eleanor of Aquitaine married Henry Plantagenet, who became king of England in 1154. The love affair continued for centuries and, like in every relationship, there were a few periods of ups and downs. Even though Bordeaux was given back to the French in 1453, its wines are still top of mind for English consumers.

Bordeaux quirky fact #1: first official record of Bordeaux wine-making dates to 4th century AD
The Latin poet, Ausonius (310-393 A.D.), is the first to mention Bordeaux wine in his poetry. In fact, in one of his poems, he writes that he's growing vines himself and that he appreciates a sip or two of the beverage. Château Ausone, of the top Saint-Emilion fine wine producers, thought to be one of the oldest wine estates in the region, decided to name itself after the poet in 1781.
I've never written for a fasting man;
A taste of wine is good before my verse.

Decimus Magnum Ausonius, De Bissula
Bordeaux quirky fact #2: why do the English call Bordeaux Claret?
During the Middle Ages, sugar and sweet foods were very expensive and only rich people could afford them. That's why wine was vinified as a sweet drink, allowing people to enjoy some extra sweetness. To do so, fermentation was limited to only one or two days, which meant that the resulting liquid was pale in colour. Since grape juice is clear, colour in a red wine comes with extended maceration and skin contact.
The name of such wines exported to England was vinum clarum or vin clar (clairet in French) . The English called it claret and started using it extensively as the main name for Bordeaux wine, even as it became darker in colour. The oldest wine shop in England, BBR, still sells a Bordeaux as 'good ordinary claret'.
However, we should not confuse claret with what is sold in France as clairet nowadays. The French Bordeaux Clairet is a darker, fuller body rosé, made out of Merlot.
Bordeaux quirky fact #3: we owe modern Bordeaux to the Dutch
Bordeaux changed over time not only in terms of style, but also in terms of territory.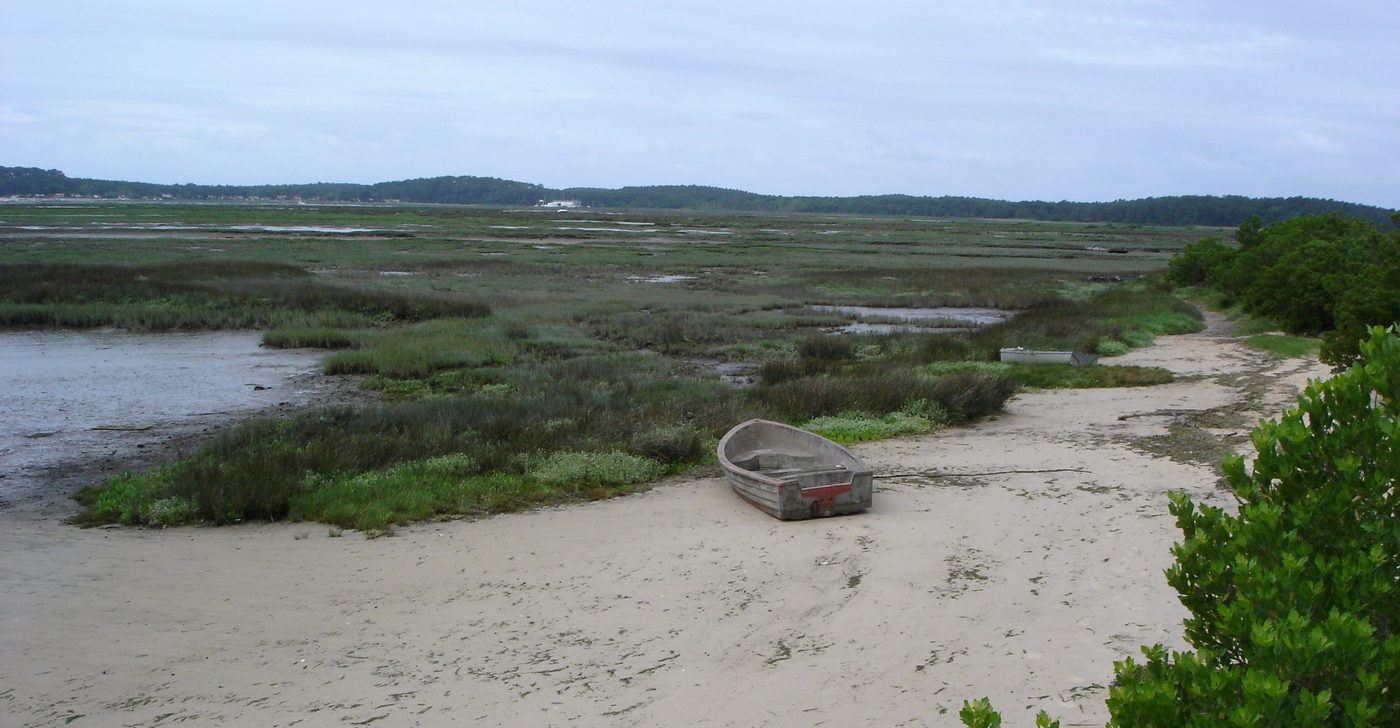 Until the 17th century, Médoc – today a sub-region hosting top producers – was a marshland, known primarily for its corn production. The middle of the 17th century brought with it the dominance of the Dutch Republic in the world spirits and wine trade. Bordeaux was important to them and during that time they decided to drain the marshes in Médoc, on the left banks of Gironde. Without this Dutch intervention, famous châteaux like Lafite, Latour, and Margaux would have never existed. Only Ch. Haut-Brion from the top five on Left Bank is older than that, benefitting from its inland residence in Graves.
Bordeaux quirky fact #4: the famous 1885 classification was made on the back of an envelope
If you like Bordeaux, you've probably heard of the 1855 classification. The brokers of Bordeaux drafted it in response to a request from Napoleon III's 1855 Exposition Universelle in Paris. There were no blind tastings or panels of judges at that time. It was all about the money, as Oz Clarke explains in his book on Bordeaux wine. For this reason, the classification was done almost entirely on the back of an envelope, based on the prices commanded by the wines.
The classification included 58 red wines and 21 whites. People thought that the quick and dirty classification would be forgotten the next year. But the classification is still in place (with a few tweaks and amendments) after nearly two centuries. Today, it includes 62 producers.
On writing, Lafite was top of the list and the most expensive, followed by Latour, Margaux, and Haut-Brion. The term château was rarely used during that time. The only official revision of this list occurred in 1973. Baron Philippe de Rothschild believed passionately that Ch Mouton-Rothschild should be a first growth. It took him plenty of years, politics and lobbying, but he managed to convince the French government to upgrade his château to this prestigious classification.
Bordeaux Quirky fact #5: the grandiose châteaux are a recent invention
None of the sumptuous wine buildings in Bordeaux are historical buildings. The idea of a 'château' as a wine building started in the 18th century, when the richer Bordelais wanted to indulge in some luxury and decadence and show off their wealth. Top producers saw it as a marketing opportunity: demonstrate opulence and luxury and make your wines desirable as lifestyle brands. Very avant-garde and clever.
However, not all top producers have these sumptuous buildings. Some of them, like Le Pin, are quite modest and unless you know where you are going, quite difficult to find. But this trend is catchy, as everyone enjoys a fairy tale from time to time. A more recent example are the new Chinese wine estates, built in the grandiose style of Bordeaux.
Bordeaux quirky fact #6: modern wine-making techniques come from Bordeaux
Bordeaux is not all about fancy châteaux, expensive wine or decadent lifestyles. We owe many modern wine-making techniques to Bordeaux and especially to Émile Peynaud (1912–2004), the famous oenologist who shaped wine as we know it today. His research and findings are still the backbone of quality winemaking. Here are just a few of the improvements he's made:
The quality starts with the grapes – no winemaker in this world can make outstanding wine from poor quality grapes.
Red grapes should be fully ripe when picked and treated gently when crushed, to avoid harsh and unripe flavours.
Better controlled fermentation and shorter maceration.
Use of new oak to impart flavours
Processing wine from different parcels and quality and then choosing how to blend them, rather than hoping that the mix is good enough.
Blending only the best outcomes for the grand vin and not to making it at all if the quality is not there.
Developing tasting skills if you want to be a good wine professional
Bordeaux quirky fact #7: the majority of Bordeaux wine is Merlot-based
Merlot is the most common grape varietal in Bordeaux, with ~60% of all plantings. It is preferred by the grape growers because it's easier to grow and ripens earlier than Cabernet Sauvignon. It's also becomes drinkable earlier than Cabernet Sauvignon. Bordeaux and Bordeaux Supérieur wines (the lowest quality in Bordeaux) represent ~50% of total red wine production and they almost certainly don't see other grapes than Merlot.
So, if you like 'everything but Merlot (like in Sideways), you know what to avoid. In addition, the most famous wines represent only 6% of the total red wine production (5% of the region), which leaves the rest with various degrees of Merlot proportion in the blend.
Bordeaux quirky fact #8: the first wine brands came from Bordeaux
The world needed the entrepreneurial spirit and vision of Baron Philippe de Rothschild to produce the first wine brand, Mouton Cadet. It all started in 1927, when after a poor vintage, the Baron decided not to make the first wine, but to make a second one, called Carruades de Mouton. Although not initially a success, like a lot of new businesses, the brand was relaunched in 1930, under the name Mouton Cadet, as a reference to the Baron's youth and inexperience. He bought wine which was in excess around the region and priced it at a very affordable level. Mouton Cadet is still one of the biggest wine brands in the world, selling million of cases every year in more than 150 countries.
Bordeaux quirky fact #9: Bordeaux sells the biggest volume of the most expensive wines in the world
Bordeaux's top estates represent 5% of the entire region production. Although the percentage is small, it still represents a significant amount of wine. Couple it with the potential for investment, longevity, and a demand which exceeds supply and you have the recipe for success. But wine investment is a gamble and it takes more than just holding onto stock for twenty years to guarantee a hefty profit. Unscrupulous wine funds or schemes, counterfeit wines, global financial crises, and other unpredictable events can all lead to sour grapes and a hole in your bank account. If something looks too good to be true, it almost definitely is and due care should be taken when investing in wine.
However, lets 'give to Caesar what is Caesar's': Bordeaux represents the majority of fine wine traded for investment in the world. The Liv-Ex Fine Wine 100 index has in its composition 74 Bordeaux wines – a representation of what is currently in demand. The same is true of the secondary market, with Bordeaux wines holding 70-80% share.
Bordeaux quirky fact #10: the Bordeaux region has a hefty number of Michelin starred restaurants
You cannot talk about fine wine without mentioning fine dining. And Bordeaux wine covers a lot of food choices from dry, crisp whites, to full-bodied reds and luscious sweets. The 2017 Michelin Guide for France lists 616 starred restaurants. Bordeaux has 27 starred restaurants, with five 2-star and 22 1-star establishments. Compare this with the number in Great Britain and Ireland (172 restaurants) and you realize that Bordeaux is the food paradise for any gourmand. Plus, the latest 3-star restaurant in France (Le 1947 au Cheval Blanc) is owned by Cheval Blanc, the famous St-Émilion producer, named after their famous vintage. Unfortunately, the restaurant is not located in Bordeaux, but in Courchevel, in the French Alps.
There's nothing boring about Bordeaux
So there you have it – 10 quirky facts about Bordeaux to whet your appetite and get you thinking about the origins of some of your favourite bottles. For more information, check out 10 more essential facts about Bordeaux for a complete history of the region.
We'd also love to hear about your experiences with Bordeaux wine: what's your favourite bottle and why? Let us know in the comments below.