Celebrities operating outside the bright lights of Hollywood can produce mixed results. If you've ever heard Steven Seagal's Songs From the Crystal Caveor watched Shaquille O'Neal play a seven foot genie in Kazaam, you'd be forgiven for being skeptical about celebrity-owned wineries.
But hold your eye rolls. Plenty of celebrities have proved to be fantastic vintners. We've gathered a list of five celebrities that own successful wineries for you to check out.
1. Francis Ford Coppola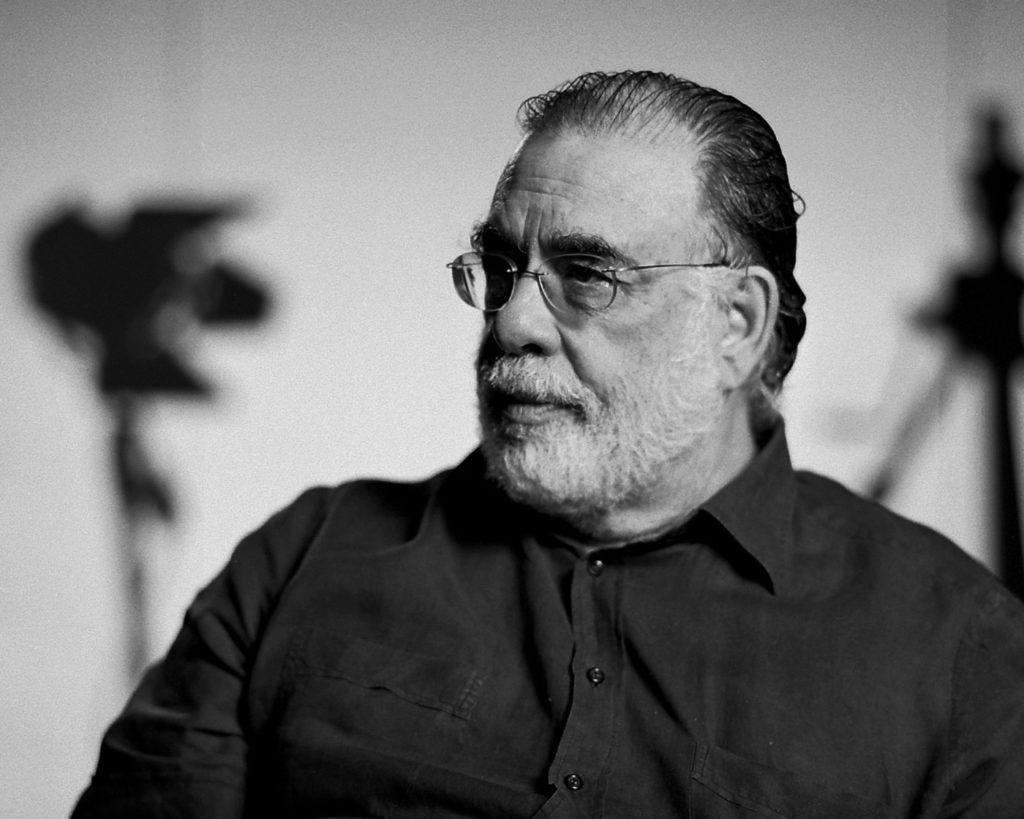 Probably the most successful of the celebrity wineries. The Godfather director's eponymous estate produces some of Napa Valley's most popular and widely available wines.
Coppola continues a generations-old tradition – his grandfather used to make wine in the basement of their family home. Their Diamond Collection wines regularly score over 90 points, while their pricier Reserve range scoops up a few awards every year.

You'll have to visit their website to get a full view of their output. There's not enough space in this blog to cover the impressive ten collections they produce.
2. Maynard James Keenan
Whether you're a fan of Keenan's prog-metal band Tool or not, you have to admit that he's a dedicated winemaker. His Caduceus estate located in the unlikely arid desert of Jerome, Arizona, produces some interesting wines.
Keenan's 2014 'Tarzan Red Tempranillo' was particularly well-received by experts, but there's a whole range of reds, whites and rosés .
Check out Blood into Wine, a documentary that traces Keenan's establishment of Caduceus. The film shows how Keenan is bringing Arizona wine to the world stage.
3. Sting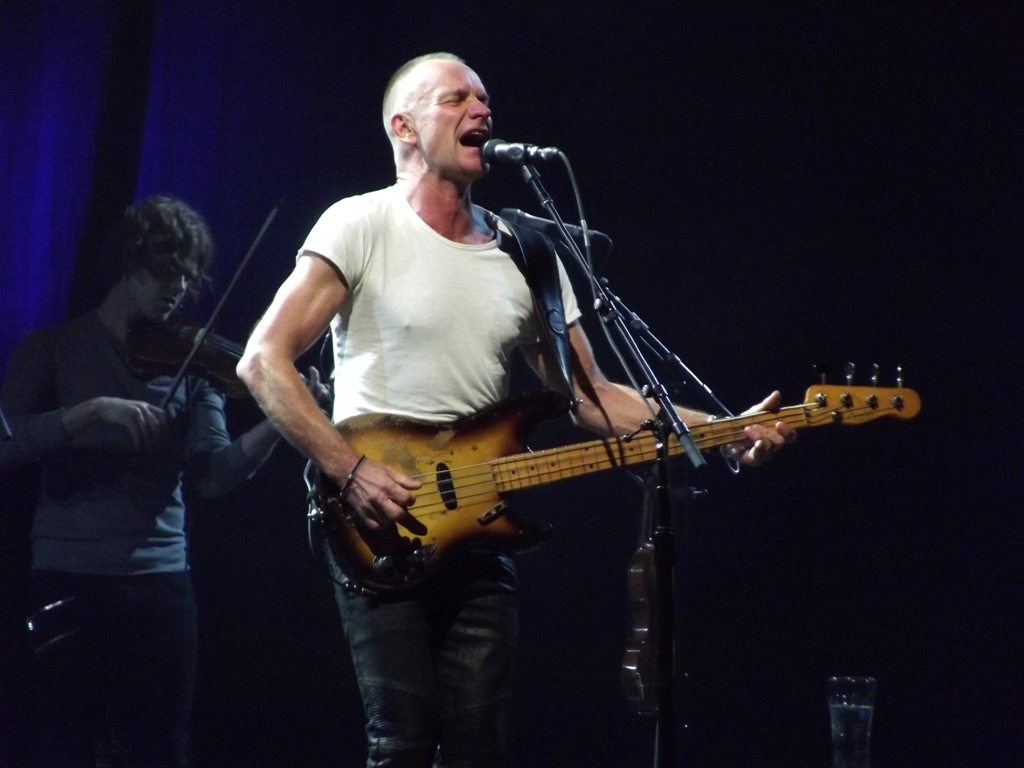 Everyone's favourite member of The Police, Sting, bought Il Palagio, a winery in the Tuscan hills, in 1999. Having saved the winery from dilapidation, the bass player and his wife initially sold oil and honey from the estate. But after consulting with enologist Paolo Caciorgna and biodynamics expert Alan York, they revived the vineyard's wine production. The resulting bottles have been extremely well-received. Wine Spectator named his Sister Moon Sangiovese, Merlot and Cabernet Sauvignon blend are one of Italy's best 100 wines in 2016.
4. Brad Pitt and Angelina Jolie
Hollywood power-couple Brangelina bought Aix-en-Provençe's Miraval Château in 2008. The château has a recording studio that once played host to number three on our list, Sting. Unlike those mentioned on this list so far, the couple doesn't have much to do with the actual wine production. This lands in the faithful hands of Famille Perrin, one of France's leading producers. Their Miraval Rosé has been well-received by critics in the past.
5. Kyle MacLachlan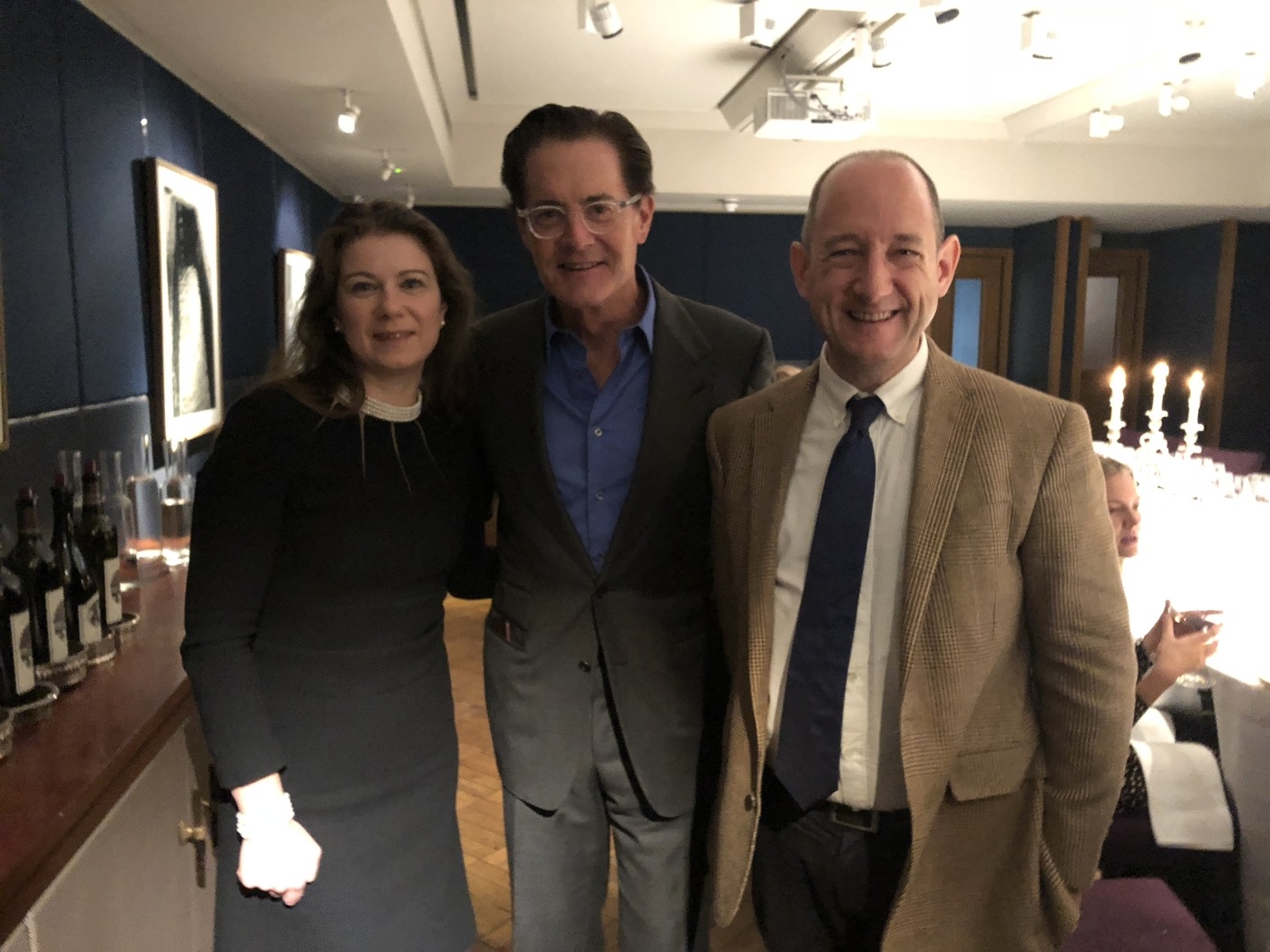 MacLachlan doesn't technically own any wineries. However, he has a partnership with Washington's Dunham Cellars in Walla Walla (quite the mouthful). And, when it comes to the celebrity-wine crossover it has been a notable success.Pursued by Bear's Syrah and Cabernet Sauvignon both scored 90 or above by Wine Spectator in the past decade. To add to the excitement we've had first-hand experience of the quality here at Vincarta! Matthew and Mirela got the chance to attend a tasting of the wines attended by MacLachlan himself earlier this year at 67 Pall Mall.
Pair with something rich, full bodied and fabulously famous
This list barely scratches the surface when it comes to celebrities involved in the wine trade. But we've tried to present some unique examples alongside the well-known vineyards. With Nielsen reporting that celebrity-backed bottles account for around one percent – £3.3 million– of all wine sales, they're a small but not insignificant niche worth knowing about. Now whenever you're watching The Godfather or revisiting Twin Peaks, you've got the perfect wine pairing to enhance your viewing.

Hat tips to FICG.mx, Piotr Drabik, Gage Skidmore and DoD News for the photographs