Besides doing the obligatory cultural activities such as visiting Bran Castle (Dracula's Castle), Peles Castle, The Village Museum in Bucharest and trying the local bulz (sheep cheese wrapped in polenta), Matthew and I wanted to explore premium Romanian wine during our visit to Romania in May.
I moved from Romania to England six years ago. When you move to a new country and let the dust settle over the feelings of home-sickness you get a better perspective on your homeland.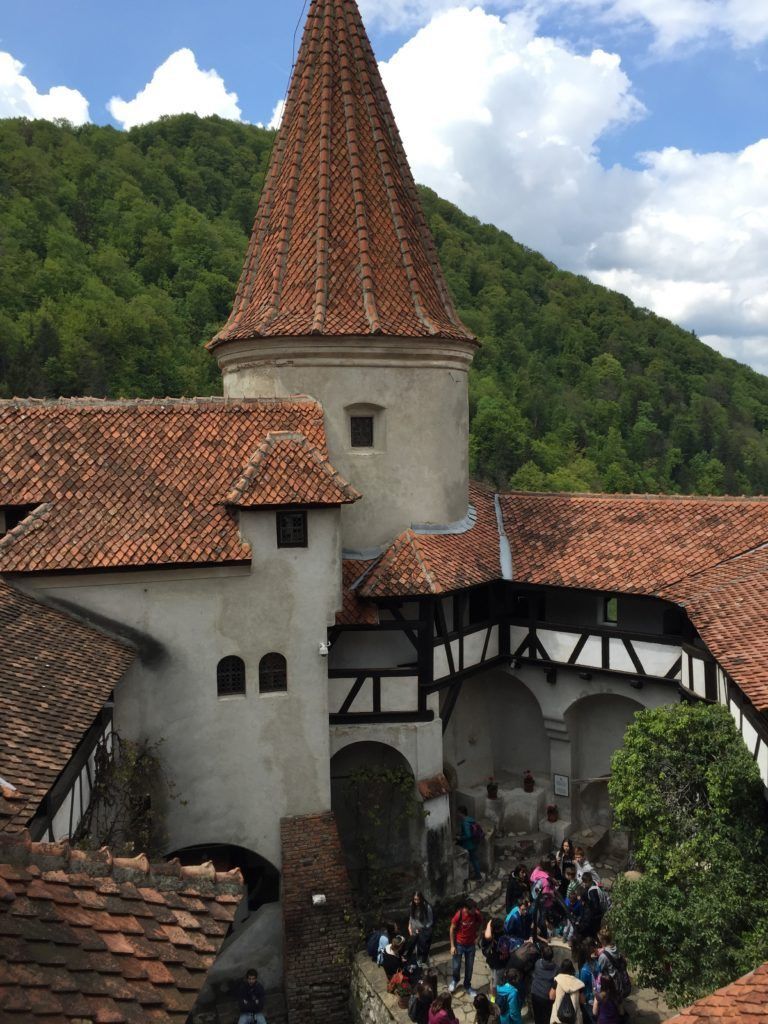 Romanian wine: 'the land of hope'
Doing some research on what are the latest wine opinion about Romania, I was happy to see that wine heroine Jancis Robinson called my home country it 'the land of hope'. And so it is. The country has one of the highest growth rates in the EU with one of the lowest tax rates. But Robinson was thinking of wine in Romania and that too defies lazy stereotypes.
Wine and Romania are virtually synonymous. The country has more land under vine than Australia, South Africa or Chile, according to OIV figures, more than any other eastern European country, considerably more than its eastern neighbour Moldavia and almost three times as much as the third most important wine producer of the old Soviet bloc Bulgaria. Whereas wine production elsewhere was very much in state hands under the Soviet regime, many Romanians continued, and continue, to grow a few vines and make a bit of wine for domestic consumption. Indeed, the domestic market is a rather confused mix of home-made and increasingly sophisticated branded products.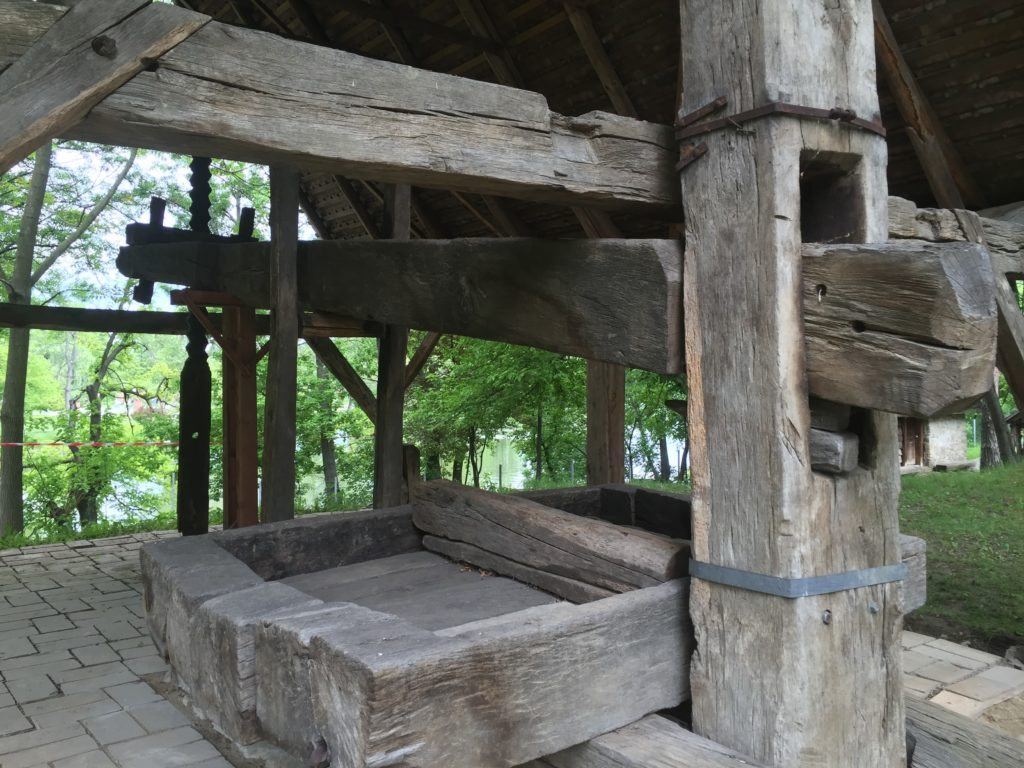 My first wine experience
Robinson's quote brought back dear memories of my childhood. My wine-making initiation happened when I was 7 or 8. It was October and my dad came home with two heavy sacks of white grapes. Muscat Ottonel was his favourite. I saw him emptying one in my toddler bath tub, on our balcony and when I asked him what he was doing, he just smiled and told me to take off my socks, put on a pair of shorts and come to help him.
To my shock and then delight, he asked me to step into the tub and to start stomping on the grapes. Now you might think it was exploiting child labour, but for a hyper-energetic, can't-stay-still girl, pressing grapes was a lot of fun.
I crushed 100kg of grapes, laughing, singing, making a mess around me and getting grape skins up my nose and ears.
Of course, my mum was not happy and she gave my poor dad a hard time, seeing her daughter covered all over in sticky juice and the mess everywhere.
While I was given a proper scrub in the bathroom, he extracted the juice (not too much skin contact!) and put it to ferment in two traditional demijohns, which we call damigeană. To complete the mad scientist effect, there were white tubes sticking out of rubber cap, sealed with plasticine and dipped into milk bottles filled with water to get rid of the bubbles.
Today's Romanian wine market
No doubt this Heath Robinson style of production still goes on but commercial winemaking has modernised rapidly since the end of communism. In 2012, there were 183,170 ha of vineyards in Romania, according to the indispensable Oxford Companion to Wine, much of it planted since 2007.
Even in the last two years, the Romanian wine market has changed visibly. Back then, I could count on the fingers of one hand the number of premium wines (~£15-£20 per bottle wines), Today, there is a wide choice springing up like mushrooms after the rain.
I was a bit surprised about the price tag of the new premium wines. Some of the prices seem ambitious. Romanians like good quality food and drinking and luxury goods but they are wise spenders. Initially, I wondered if these wines were priced for export rather than domestic consumption.
In fact that may not be the case. When I was doing research for this article, I found that Jancis Robinson said in Financial Times in 2015, after her visit to Romania: 'What is new is that a fragile domestic market has emerged for wines with real aspiration to quality and high prices (much higher than the wines would command abroad).'
Marketing blah blah or premium quality?
Talking to Albert, a dear friend of mine, over lunch in one of Bucharest's smart new restaurants about changes in Romania in the last couple of years, he said to me: 'now that you have a wine buff certification, I would be very keen on knowing how much in this new wines is marketing blah-blah and how much is quality commanding the premium price'.
We know very well that price doesn't always equate to quality, so I was inspired to buy and review a few of them and see if they live up to their promise. Cheers, Albert!
Unfortunately, I have to say that the majority of Romanian wine imported to the UK market is merely average plonk. It's generally well-made, quaffable but without much wow factor. This doesn't help the country overcome the prejudices of wine snobs and commentators who tend to lump Romanian wine in with other low-cost, mass-produced vino.
I wonder why nobody bothers to bring the more expensive, new premium kids on the block. Are they like princesses locked in a tower waiting to be found and kissed? Are they not value for money? This it is what we are going to discover next, after the tasting, keeping British preferences and prices in mind.
The very model of a modern wine shop
To source the wines for this tasting, Matthew and I went to a new wine shop opened by the Mega Image retailer, called The Wine Gallery. That is a superb wine shop and looks far better than many London wine shops. Of course , this comes at a price, as I found out that I paid 25 percent premium for the wines that I bought there. Fair enough, as a wine shop has costs and investments that online shops do not have.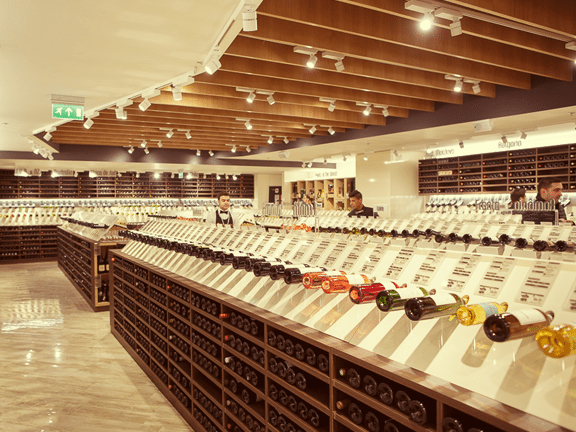 The Wine Gallery has a range of 900 wines from all over the world, with around 200 from Romania. The wines are arranged horizontally, with only one standing up for display. It pleased my heart to see the bottles stored properly, in a dark shelf.
Each wine had a comprehensive tasting note which includes not only details about the grape, region, sweetness, tannin, aromas and flavours, but also food pairing.
I felt like a kid in the candy shop, browsing through the shelves with enthusiasm. The shop staff is very friendly, knowledgeable and happy to help you make a selection based on what you have in mind, e.g.: food, occasion, budget. I had a lovely chat with the guy that offered to help me pick five premium wines (two whites and three reds) from four producers for this tasting.
Premium Romanian white wine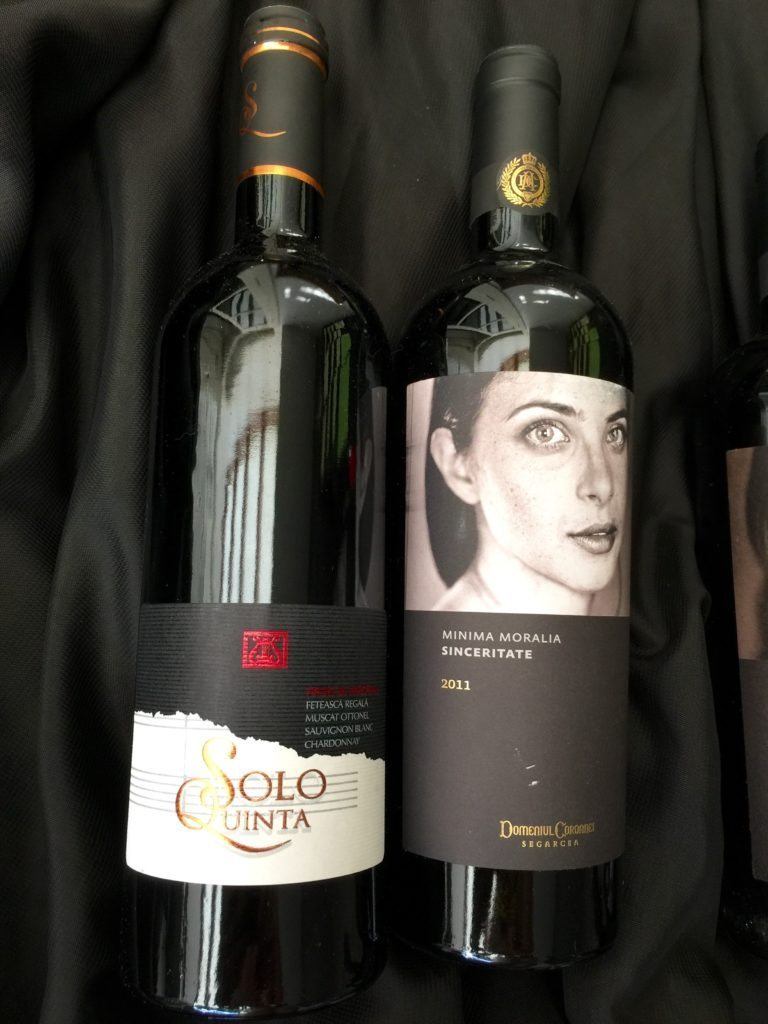 Wine #1: Solo Quinta 2015
A blend of five grapes, four white (Fetească Regală, Muscat Ottonel, Sauvignon Blanc, Chardonnay) and one red (Negru de Dragăşani), 13.5% abv.
Wine #2: Minima Moralia Sinceritate 2011,
A blend of Viognier unoaked and oaked in acacia barrels and a local white grape variety, Tamâioasă Românească, 12.5% abv.
Premium Romanian red wine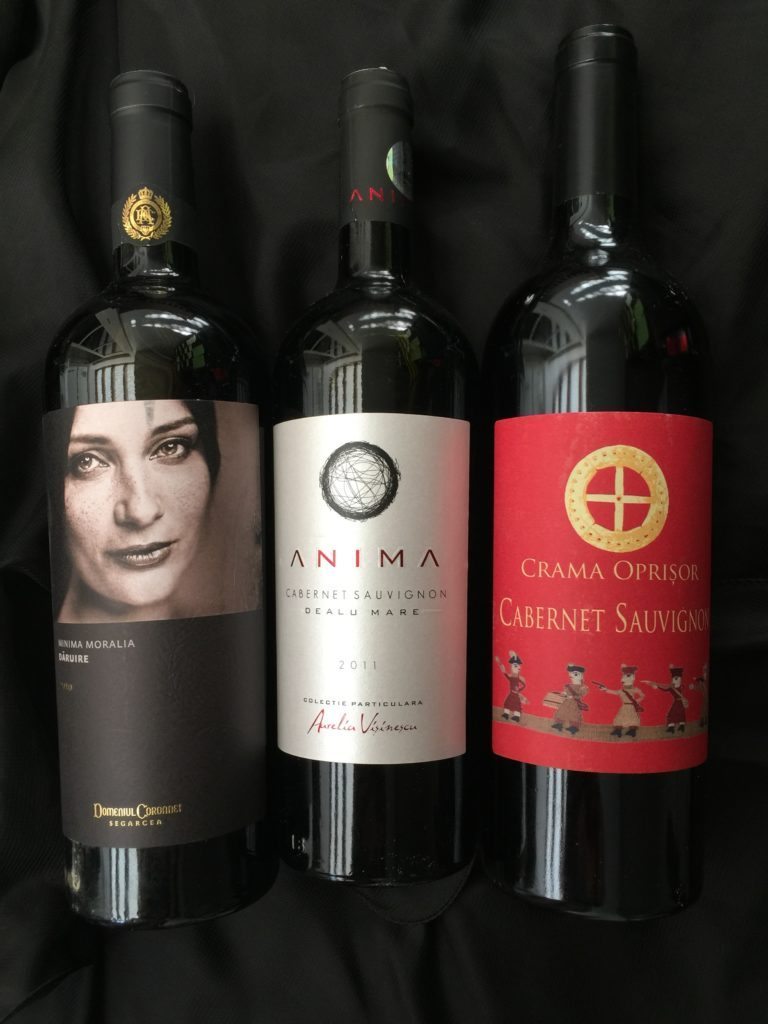 Wine #3: Minima Moralia Dăruire 2010
A blend of Syrah, Cabernet Sauvignon and Marselan (a cross between Cabernet Sauvignon and Grenache). An alternative to Southern Rhone wines in style, 13%abv.
Wine#4: Anima Aurelia Vișinescu, Cabernet Sauvignon 2011
100% Cabernet Sauvignon, kept in new oak barrels for 15 months and aged for 6 months in the bottle. 14.6% abv
Update April 2017: After writing this article, we started to sell their wine and I went back to Romania to meet Aurelia and I wrote an article about my Aurelia Vișinescu winery visit.
Wine #5: Crama Oprișor Cabernet Sauvignon, 2013
100% Cabernet Sauvignon, 14.5% abv, limited edition with only a couple of thousands of bottled produced
Definitely more palatable than Anima's version, but less complex and sophisticated. As a result, despite being recommended to me in the wine shop as the best Romanian wine, I struggle with paying the same price concept for both wines. I love their La Cetate Fetească Neagră though, and I still have a couple of bottles in my stock from a previous visit.
Premium Romanian wine: is the world ready?
I am happy to see so much development and so much potential. My heart was trembling with excitement when I set up the tasting. I was happy to see that Matthew came to similar conclusions as I did, despite this being a complete blind tasting for him and a formal introduction to Romanian wine (although he is not shy about raiding my reserves of Fetească Neagră and Cadarcă).
Two wines stand out and won me over: the quirky Duas Quinta and the hearty, passionate Anima Cabernet Sauvignon. Extremely well made, they aren't just good Romanian wine. They are good wines. Full stop.
Jancis Robinson's 'land of hope' has begun to make good on the gifts of nature with talented, forward-looking and imaginative wine makers. 'Premium Romanian wine' is no longer a contradiction in terms.