Early in 2016, Team Vincarta got an e-mail from Herrenhof Lamprecht inviting us to visit, taste their wine and share their story. We looked at their website, liked what we saw and kept it in mind. Then, in May, when we did our European wine tour, we made a two-hour detour from our route from Budapest to Verona and visited Herrenhof. It's in a small village, called Buchterberg, in the Austrian wine region of Styria (Steiermark). Styria is one of the smallest wine regions located in Southern Austria, bordering Slovenia.
History of Herrenhof Lamprecht
The estate was founded by Gottfried Lamprecht, a young friendly wine enthusiast, almost ten years ago. Gottfried went to the University of Vienna to study horticulture and then switched to wine studies. He was prompted in his switching decision by the fact that he knew that in his village, Buchterberg, the monks of the Vorau Abbey used to produce wine. The monks used the slopes for vines and the fields for agriculture. The vines were pulled in the nineteenth century.
Together with his family, Gottfried started planting a hectare of vines every year. In 2016 they have 7 ha, with plans to increase to 10 ha. Planting of the vines is done with a higher density than what the region practices (8,000 plants/ ha versus 5-6,000 plants/ha). Harvest is done by hand, as the slopes are quite steep.

Herrenhof wine making
At Herrenhof, they believe in 100% organic wine making. The Herrenhof Carta lays out their values employed in their wine making. 'No additives including aromas, sulfur in small amounts, no concentration of must or wine, no spinning cone column' is the essence of their wine making process.
They grow four main grapes: Pinot Blanc, Pinot Noir, Blaufränkisch and Furmint and make seven wines, including a sparkling.
They have a cellar where they keep the wines for ageing in local oak casks. New oak is almost never used. Both reds and whites are aged in wood casks between 9-18 months. Fining is never used.
Bottling is done at the estate, end of April, by bringing once per year the bottling machine.
As each vintage is different, expect that the label design, made in house, to change every year. labels try to illustrate the main aromas of the bottle.
Tasting notes
We tasted Herrenhof's six still wines. They were full of fruit, joyful, balanced, youthful, very well made. Five wines were good and one was very good. There is a lot of potential for improvement, as the vines are still very young. They need a bit of maturity to give complexity. Also, it will be interesting to see if a couple of years of bottle ageing might bring additional complexity as well.
The wine that got the very good rating has a story. It is a field blend (different types of vines planted in the same field and vinified together) from a site that has 90 year-old vines with very high density. It is a blend of 12-15 grape varieties, 80% white, 20% black. The owner of the field was selling the grapes in bulk to be mixed for regional table wine. Gottfried discovered it and convinced him to sell the grapes to him, pulling the wine out of anonymity. Only one barrel is made per year (300 bottles) so supplies are limited. We wanted to buy more, but we were kindly given the last bottle.
Schrammelberg Field Mix 2014
26.5€ from the producer
Tasting notes: dry, medium acidity, full body, medium alcohol. Very aromatic, with medium (+) intensity aromas of blossom, linden, hay, wild flowers. Baking spices, wood spices on the palate. Medium complexity, distinct primary aromas. Long, pleasant finish. This wine is too young to drink. It could benefit from a couple of years of bottle ageing. We are keeping our bottle for a couple of years.

Rating: Very good
Visiting Herrenhof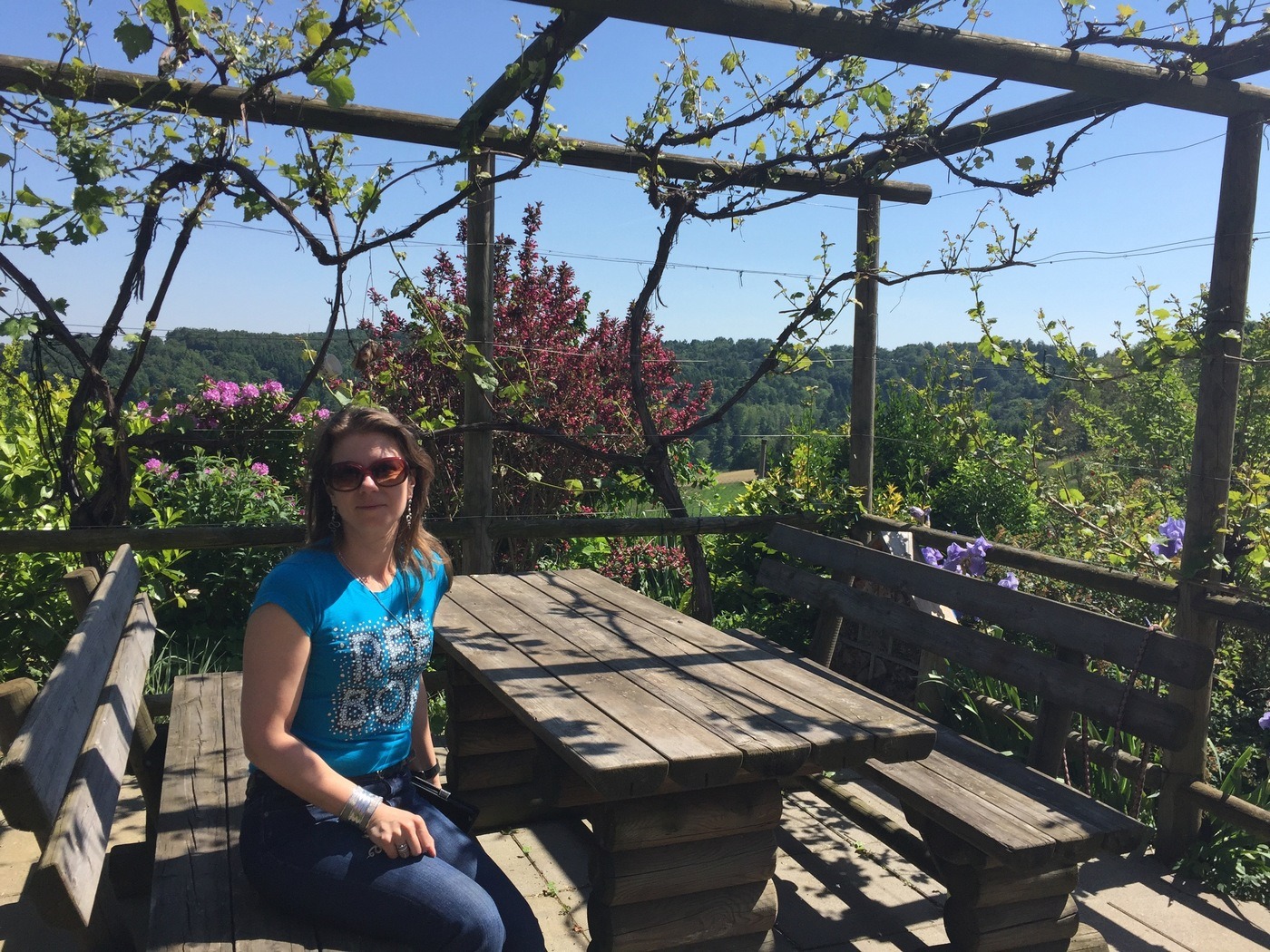 Tasting is provided for groups of at least six people. You can book via e-mail of by phone. For more information: http://www.herrenhof.net/en/verkostungen/