You may have already guessed this, but at Vincarta we have a bit of a soft spot for wine. As well as drinking it, discussing it and writing about it, we love to read about it. What can we say? We can't get enough of wine books.
Our Kindles are bursting with the latest and greatest in wine books. From highly praised classics to blossoming new releases, there really are far too many to list. So, we've gathered six of our favourites, that we consider absolute essentials.
1.The Oxford Companion to Wine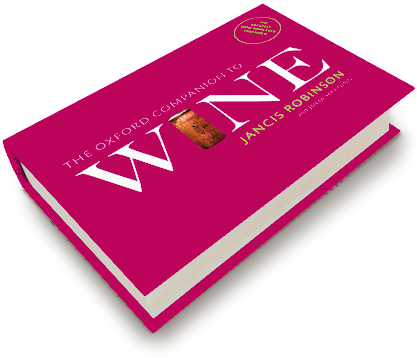 Edited by British wine critic Jancis Robinson, The Oxford Companion to Wine has won every major wine book award under the sun. Making it one of the world's most celebrated wine books.
First published in 1994, the globally popular anthology is now in its fourth edition. The book includes contributions from more than 180 renowned wine experts, as well as detailed region maps, photographs and diagrams.
Not only is this an essential read for its scientific and historical accuracy, but this book is a labour of love. It's bursting with passion, refreshing opinion and unrivalled wit.
2. The World Atlas of Wine
Another classic from wine critic Janis Robinson and writing partner Hugh Johnson, this 400-page epic is often thought of as the holy grail for wine lovers.
Hailed as the most authoritative wine reference book available, The World Atlas of Wine is an essential read for anyone with so much as a passing interest in the world of viticulture.
Published in 1971, this classic book details the history of wine in the ancient and modern world. It also offers insights into every imaginable region. Celebrated for its cartography, its detail and its lasting relevance, it's a brilliant read for experts and novices alike.
3. The Dirty Guide To Wine: Following Flavors From Ground To Glass
In her wine book with a difference, award winning writer Alice Feiring explores the role soil plays in flavour and composition.
A brilliant and insightful read for those serious about wine tasting, The Dirty Guide to Wine goes further than region and grape variety. Demystifying the importance of soil in wine production. The book offers advice in picking your next favourite bottle of plonk, using soil variety as your guide.
4. Wine Trails
Wine Trails is a fun travel guide from Lonely Planet. Part of their 'perfect weekends' series, this short, charmingly illustrated guide is ideal for planning wine tourism trips.
Wine Trails includes detailed itineraries to help you plan your journey through some of the world's most exciting wine regions. With in-depth and insightful information on where to stay, where to eat and what wine to taste, this short guide is the ideal companion for your next wine adventure.
5. The History of Wine in 100 Bottles
This highly entertaining jaunt through the history of wine is the perfect light hearted read.
From acclaimed writer and broadcaster Oz Clarke, The History of Wine in 100 Bottles is fantastic reading for anyone wanting to learn the history behind their favourite tipple. Packed with facts, tidbits and amusing anecdotes, Clarke reminds us that wine should be fun.
6. I Taste Red: The Science of Tasting Wine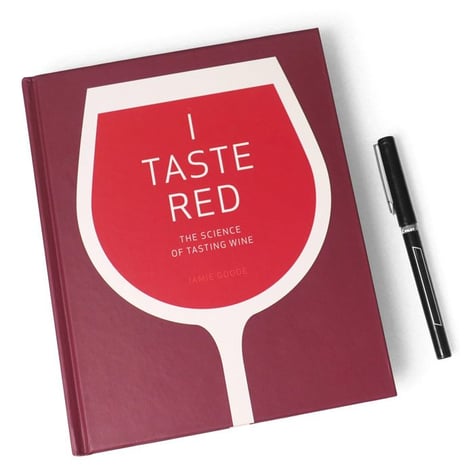 An outlier on this list, I Taste Red is an intriguing read about the psychological and sensory connections between wine tasting, language and enjoyment.
Written by award winning writer, Jamie Goode, I Taste Red examines not just the science of wine tasting, how we do it and why we do it. The book delves into the history, philosophy and psychology of tasting. Deconstructing the practise and our very understanding of flavour.
Take a (vine) leaf out of our wine books
While there are countless brilliant online resources, nothing really compares to a good wine book.
Beautifully illustrated and designed, each of the books we've listed offer insight and knowledge. Whether you're an expert or just starting out on your wine love affair, we're sure at least one of these books will be of interest to you.
If you feel we've missed out any essential reads, be sure to let us know in the comments section.