Here at Chateau Vincarta, we like to get adventurous. We're champions of premium Romanian wine. Our roving correspondent, Ioana Negulescu, wrote about Georgian wine after her visit there in 2018. And we'll die in a ditch for Riesling. But what about Albanian wine? Never tried it? Neither had we.
Uka Winery and the Albanian wine rennaissance
So when Uka Winery contacted us and kindly sent a couple of bottles to try, we were intrigued and excited.
My only direct experience of Albania came as a child when I was on holiday with my family in Corfu. We were on a boat tour a few miles from the Albanian coast when a coast guard boat made it very clear we were not to get any closer. The Cold War was a bit colder there. Europe's own North Korea.
Happily, things are changing. As with politics, so with wine.
Uka ticks all the boxes for a model of a modern winery: Biodynamic. Check. Indigenous varieties. Check. Agritourism. Check.
They also have a formidable PR operation with mentions in The Guardian, The New York Times and Vanity Fair.
Tasting Albanian wine
But we're interested in the wine. We tasted a white (the Ceruja 2017) and a red (the Kallmet 2017).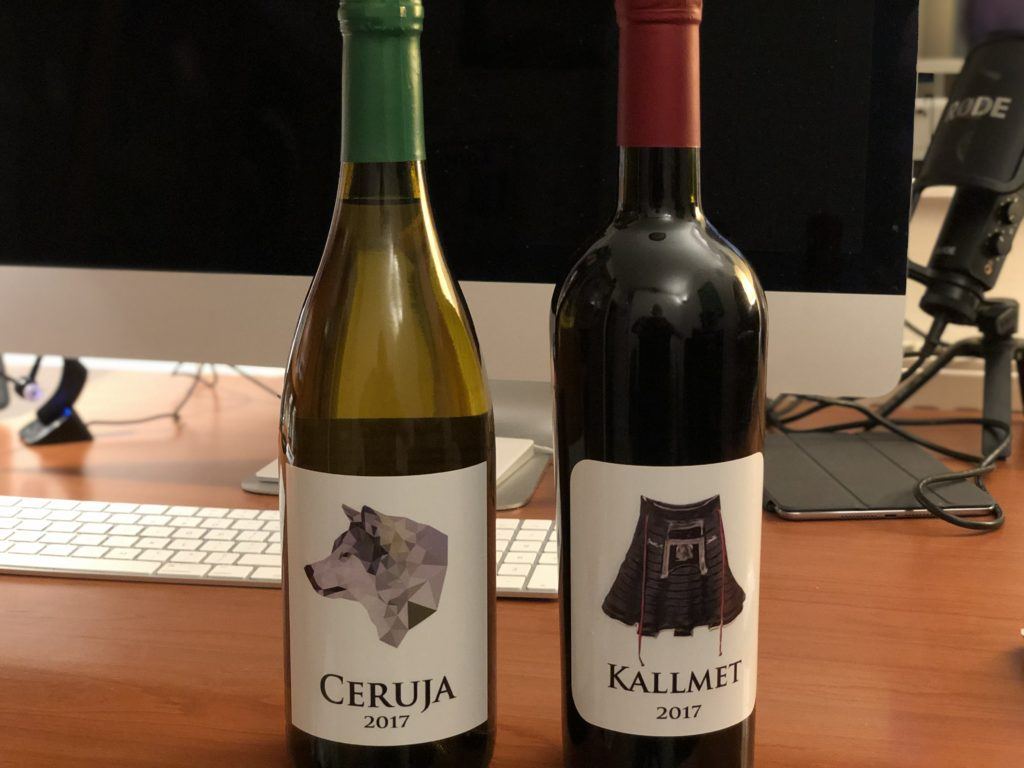 The white Ceruja features a rare, indigenous grape. On the nose, it combined a lemon, apple tang with an aromatic Muscat-like grapey note and an enjoyable bitter hint of cooking herbs. The palate was more concentrated than the nose: we liked the lemon zest and grapefruit flavours. I wondered if it was ever so slightly off-dry but any residual sugar was offset by a zingy acidity. Overall, it was approachable and food-friendly. We enjoyed it with some cod and baked potatoes.
---
---
The red Kalmett had a pale ruby colour, reminiscent of Pinot Noir. It had a little more complexity than the white with notes of black cherry, blueberry, and even a hint of strawberry. There was a slightly dusty, woody, cocoa powder note which added some mystery and interest. It may have been the Coravin but Mirela and I both detected a very subtle, slight spritz.
Jancis Robinson says that Kalmett is the same grape as Kadarka, which is common in Bulgaria, Romania and Hungary. So we tasted a Balla Geza Kardarka from Romania as a comparison: the Albanian wine was far more subtle and elegant.
Both wines are well-made and promising. Uka deserves respect for ambition and for focusing on native varieties. In a world of me-too merlot and blah blah Prosecco, let's raise a glass to Albania, Uka, Kalmett and Ceruja.