There are few safer gift options than a bottle of wine around the holidays. However there are a few things to consider – especially if you're sourcing wine gifts online.
We've gathered five essential boxes to tick before clicking the 'buy' button, so that you don't meet with any nasty surprises when it comes to the grand unwrapping.
Delivery times
There's little worse than turning up to Christmas Day empty-handed. To avoid a festive faux-pas, make sure you've taken a thorough look at delivery options. Many websites will have a signposted cut-off point, after which orders won't reach you by zero hour.
Wine gifts online – don't forget the wrapping
Wine bottles can be fragile things. To avoid disappointment, ensure that you're buying from a reputable source that knows what they're doing when it comes to shipping wine.
Customer reviews are a good way to check that there's a track record of successful deliveries. When we used to sell wine from Vincarta we used shock-resistant airbags specially made for safely getting bottles from A to B.
It's also worth checking the terms and conditions of the distributor you're ordering from to get a full idea of what happens should something go wrong.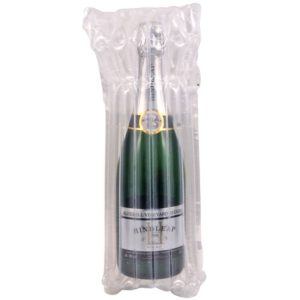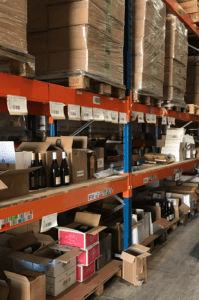 Curated collections
Are the wines on offer interesting and enticing? Look for online purveyors that present a unique selection instead of the obvious choices. A smaller selection of intriguing bottles can be far better and more memorable than a massive roster of average wines.
If you're buying something for a connoisseur, they'll appreciate a wine they may not have tried, or that is from a region they've yet to explore. If it's for a casual drinker, introducing them to a grape variety or country whose wines they've never tasted could set them on a path of joyful discovery.
Tell a story
A good story can make a great wine taste even better. Look for online winesellers that are passionate about their business and can give you some background on the bottles you're buying. You'd get some exposition in a brick-and-mortar wine store, so why not expect it when buying wine gifts online? Giving the recipient a story with their wine makes it that much more special and memorable.
You're reading this, so you'll know that we have a blog. We've got posts about all sorts, including stories about the vineyards and regions where we found the bottles we're selling today.
Asking questions
Buying wine gifts online isn't always straightforward. If it's a gadget you've never used personally, you might want to find out exactly how it works. If you're not sure what kind of wine to buy for a discerning drinker, guidance should be readily available.
Our contact page gives you a direct line to Vincarta's owners, who have tried everything on offer and are piling on the WSET qualifications. We love talking about wine, so any questions are welcomed.
Wherever you're sourcing your bottles this holiday season, use our checklist as a guide and you'll avoid disappointment on the day. As Benjamin Franklin so eruditely put it:
'Wine makes daily living easier and less hurried, with fewer tensions and more tolerance.'
Ordering wine gifts online should be equally tension-free. For our money, there are few gifts better than a bottle of easy living!