After visiting Manuel Marinacci, we reached the last stop in our day of Barolo wineries with David Berry Green. The trip ended on a high note with a visit to Cascina Fontana, to meet Mario Fontana, a traditional Barolo producer.
Mario Fontana is a sixth-generation winemaker who, together with his wife, began creating Cascina Fontana in 1995. He only grows red grapes on his four hectares of land: Nebbiolo, Dolcetto and Barbera. The Cascina Fontana vineyards are in Castiglione Faletto, where they have two areas of 'grand cru' quality, La Morra and Sinio. Production is small, but of a high calibre.
Winemaking at Cascina Fontana
Having grown up watching his grandfather and father making wine, it is now Mario's time to express his craft.
'I am a traditional wine producer. My aim is to express in my wines the full gusto della mia terra – to convey as purely and directly as possible the tastes and flavours of my land. I do this by tending my grapes as carefully as I can, for they are the vehicle by which I am able to achieve this expression.'
No chemicals are allowed in Mario's vineyard and all work is done manually by his small team of five. Cow manure is used as fertiliser, and close attention is given to the land and the vines.
He uses Slavonian oak botti to age his top-quality wine. The Barolo spends two years in cask and another year in large cement tanks. Having pioneered cement tanks for the first time in 2014, with his 2011 vintage, Mario believes it brings more finesse, harmony and balance to the wine.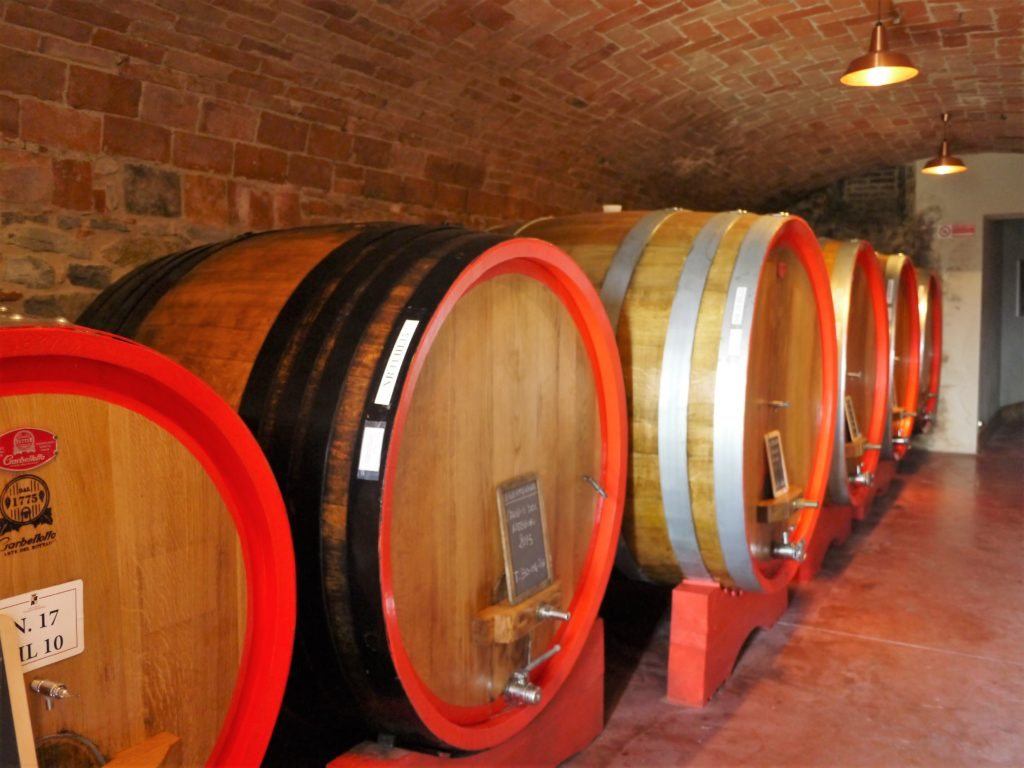 In 2013, Mario introduced another innovative change. Until then, all his Barolo was a blend of Nebbiolo from his three top quality plots in Castiglione Faletto (~65%) and La Mora (~35%).
In 2013, he decided to make a 100% Castiglione Faletto Barolo. With a deeper cherry character and elegant style, this compares with the La Mora blend. La Mora grapes contribute to richer fruit, grippier tannin and a strawberry flavour.
We are definitely keeping an eye on this single region 2013 vintage.

Wine tasting
While talking about the wine making, Mario allowed us to try samples of two styles straight from the botti for the 2015 vintage. This was such a delightful surprise! We were expecting the wine to sting due to the high tannin, but to our pleasure, both were very fruity and fresh. Still young, with plenty of potential.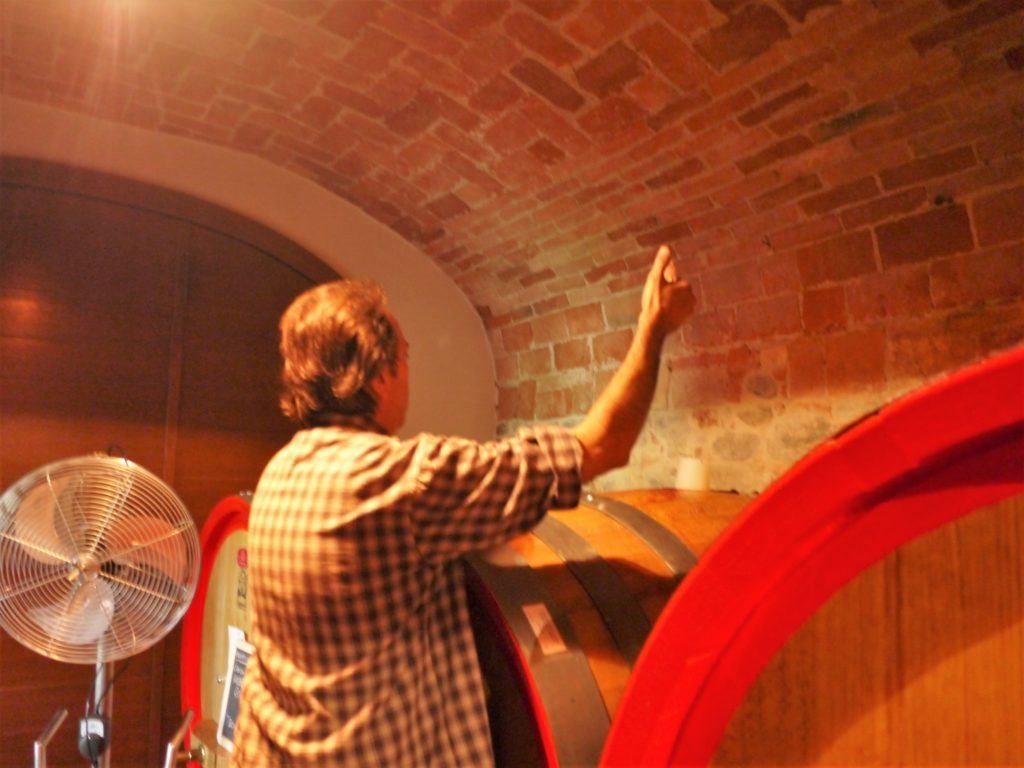 We also had the pleasure of tasting two finished wines: the 2011 Barolo and the 2012 Barolo. The last was not yet bottled at the time of our visit.
Cascina Fontana 2012 tasting notes: A beautiful light ruby colour, with medium (+) intensity aromas of tar, rose, strawberry, kirsch and smoked meat. On the palate: dry, with high acidity, high tannin, medium body and a long finish. You can drink this now, though it is young and yet to reach its true potential.
Our rating: Outstanding
Cascina Fontana 2012 is available from BBR at £47 – quite a good price for a top quality Barolo.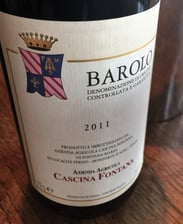 Cascina Fontana 2011 tasting notes: A ruby colour with garnet rims. A medium (+) intensity aroma of Parmigiano, rose, cranberry, kirsch, meaty and stone. On the palate, dry, with high acidity, high tannin, medium body, juicy cherry and a long finish.
Our rating: Outstanding
Visiting Cascina Fontana
You can contact Cascina Fontana via their website and arrange a visit directly.