Wine buffs know Piedmont for its luscious reds, especially Barolo, but that's not the whole story. We visited Cornarea in May 2016 with David Berry Green to find out more. It's a family-owned business in the heart of the Roero wine region of Piedmont. It takes its name from the hills where they have 15ha of vineyards. At the top of the hill, they own a beautiful villa, where they rent rooms right in the heart of the vineyards.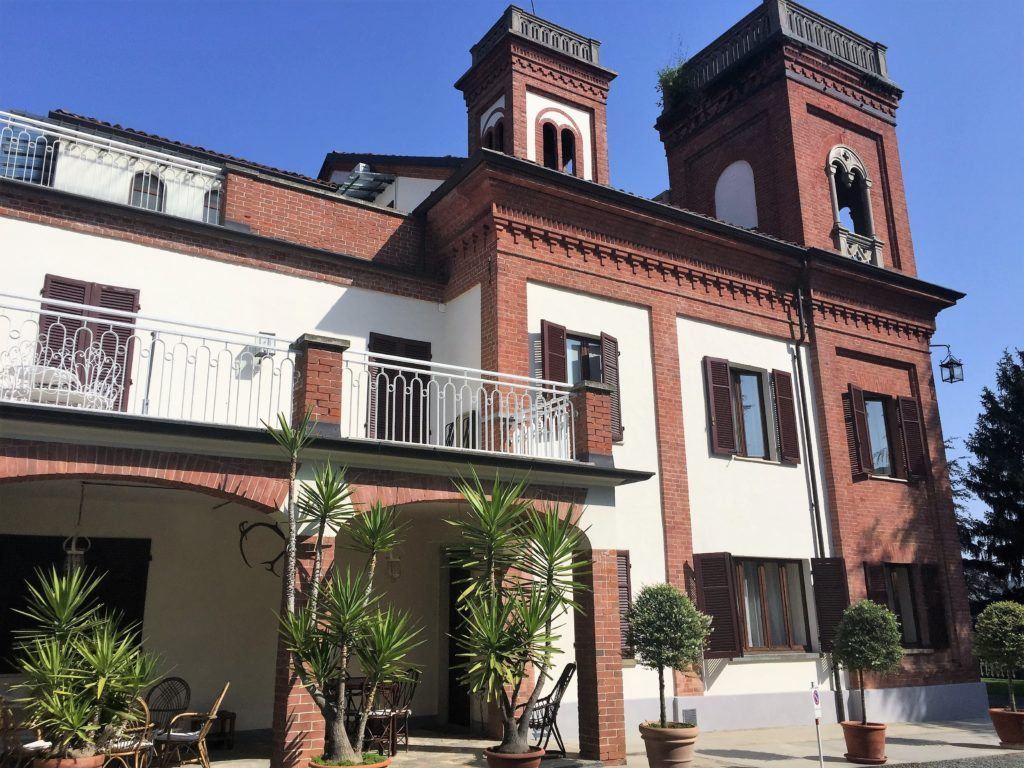 The Roero wine region
The Roero wine region is in the Cuneo province of Piedmont, north west of Alba, which is famous for its white truffles. Besides wine, Roero is famous for its Canale peaches and a tasty local pear variety. The name comes from a family of bankers that was influential in the political role of the region.
From a geographical and administrative point of view, Roero is separate from Langhe, where you can find Barolo and Barbaresco wine regions. However, the red Roero DOCG uses the same red grape variety: Nebbiolo.
The red Roero DOCG contains at least 95 percent Nebbiolo and the wine is fruitier, softer in tannin and earlier-maturing than the ones from Barolo or Barbaresco. Nebbiolo grape is very good at expressing the terroir.
The white Roero DOCG contains at least 95 percent Arneis, a local grape variety. It's a very fruity and perfumed style, with a full body and low acidity. The Arneis grapes have been cultivated in the area since 1400 and were almost extinct by mid 70s, with just a few plants remaining in the vineyards.
At Cornarea we learned that 'arneis' means lively child in the local dialect, signalling a difficult and temperamental grape. Arneis needs temperature-controlled fermentation, and farmers tended to avoid it due to the cost of the equipment needed to vinify it.

Cornarea history, viticulture and wine making
Cornarea started in 1975 with 15ha of vines, which they planted between 1975 and 1978. They decided to plant 11ha of Arneis on the sunniest slopes. Now they have 12ha of Arneis and 3ha of Nebbiolo. In 1981 they launched their first wines on the market.
Seeing the success of Cornarea with their Arneis, other producers followed suit.
At Cornarea, they farm they vineyards organically and use no pesticide or herbicide, embarking on this journey seven years ago. Cornarea yields are ~85 quintals/ha, 15 percent lower than the average in the region. They also pick their grapes by hand, which allows careful handling and selection. All this helps to make better wine.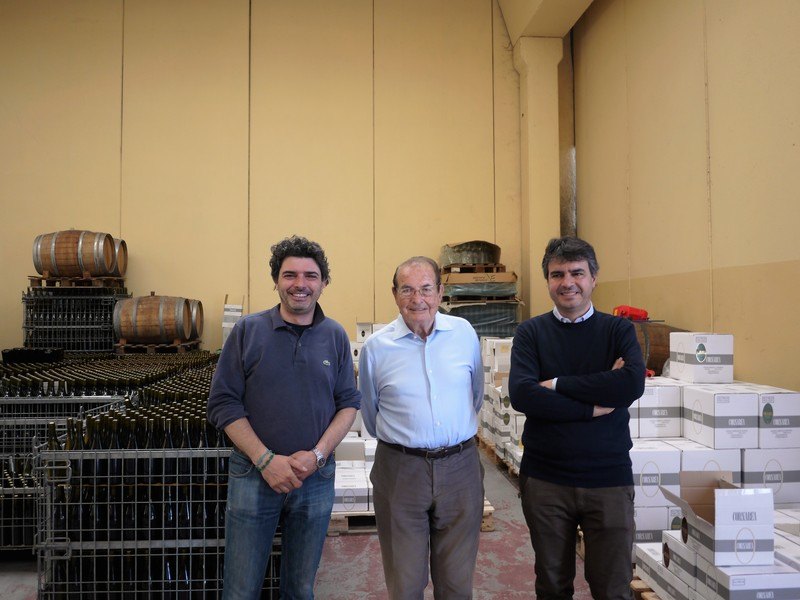 Their wine making is a blend of tradition with modern technology. The Arneis grapes go through a modern anaerobic process of gentle, quick, whole-bunch pressing, under strict protection from oxygen and then a cold fermentation, which ensures retention of the lovely fruit aromas.
By using whole bunches, the wine develops more body and retains the phenolic notes of bitter herbs and almonds. Everything happens in temperature-controlled stainless steel tanks, with as little oxygen exposure as possible and, generally, minimum intervention. This lets them use the minimum possible amounts of fining agents and SO2 (sulphur dioxide).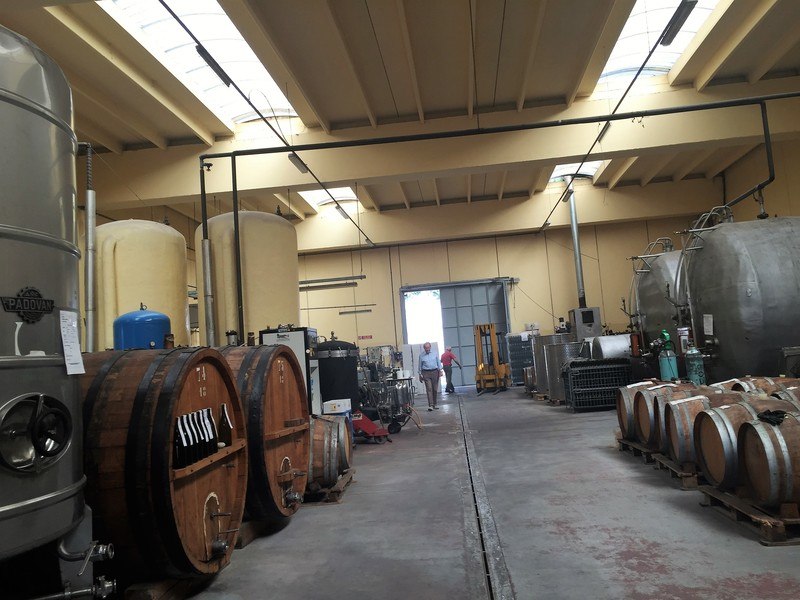 Tasting at Cornarea
We tasted five wines in total: three Arneis (white Roero DOCG) and two Nebbiolo (red Roero DOCG). Three of them were good, with the 2012 and 2011 Arneis very good.

Cornarea Enritard Roero Arneis 2012, 12.5%abv
The 2012 vintage had a cool autumn, which was very good for the white grapes harvesting. The 2011 vintage was a shock to the vines with not enough water and alternating hot and cold temperatures. They produce the Enritard range only in the best years and in a limited quantity of 3,000 bottles and age it longer than the regular wine. This wine spent two years on its fine lees in stainless steel tanks and developed more savoury aromas and flavours as a result.
Tasting notes: pale lemon colour with medium (+) aromas and flavours of white peach, bread, pear and white flowers. On the palate it is dry, with medium acidity, full body and medium alcohol and a long herbal finish. In addition to the nose, on the palate it had some hints of salt, stone lemon peel and bitter herbs (tarragon) flavours. You can keep this wine for another ten years, as it is developing. With time, ageing aromas of marzipan, flint and crema di limone can develop.
Our rating: Very good
Price: I struggled to find this wine online in UK. However, there is the Italians deli near Vincarta Towers in Chiswick which sells Cornarea Roero white. The 2011 vintage is ~£22/ bottle.
Food pairing: this wines goes very well with white fish and white meat and with cheese.
Visiting Cornarea
They do tastings in the winery, which is rather more industrial than their hilltop villa, with a reservation. You can contact them and arrange a visit. They have a beautiful website with a lot of information about their products and wine making.