Leaving beautiful Valpolicella behind, we continued our Italian wine tour in the famous region of Piedmont (Piemonte in Italian). The region is well-known for its prized white and black truffles, hazelnuts, Ferrero Rocher chocolates, Fiat, famous wine and savoury rich food.
Piedmont led the initial phase of Italy's industrial revolution and was at the springboard for Italy's unification in the 19th century.
Piedmont wine region geography
Piedmont ('at the foot of the mountain') is a very high-quality wine region in the northwest of Italy with Turin (Torino) as the main city. Mountains protect the region from every side, except from the east, where the Po River runs. Although Piedmont is at the same latitude as Bordeaux, it has a continental climate, with cold winters, because it is far from the moderating influence of the sea.
However, the mountains and the river create a lot of fog ('nebbia' in Italian), which allows the grapes to ripen slowly, developing all the good flavours.
They plant the vines high up on the romantic, rolling hills. The location is delightfully scenic and if you like wine, definitely include Piedmont on your holiday list. (Matthew said that the scenery was so beautiful it could almost be England. I think he was joking.) Make sure you rent a car or you are a keen cyclist, as distances between villages are too far for walking.
Piedmont has 45 DOCs and 15 DOCGs (high quality denominations) and it is the only region in Italy that does not allow production of IGT wine.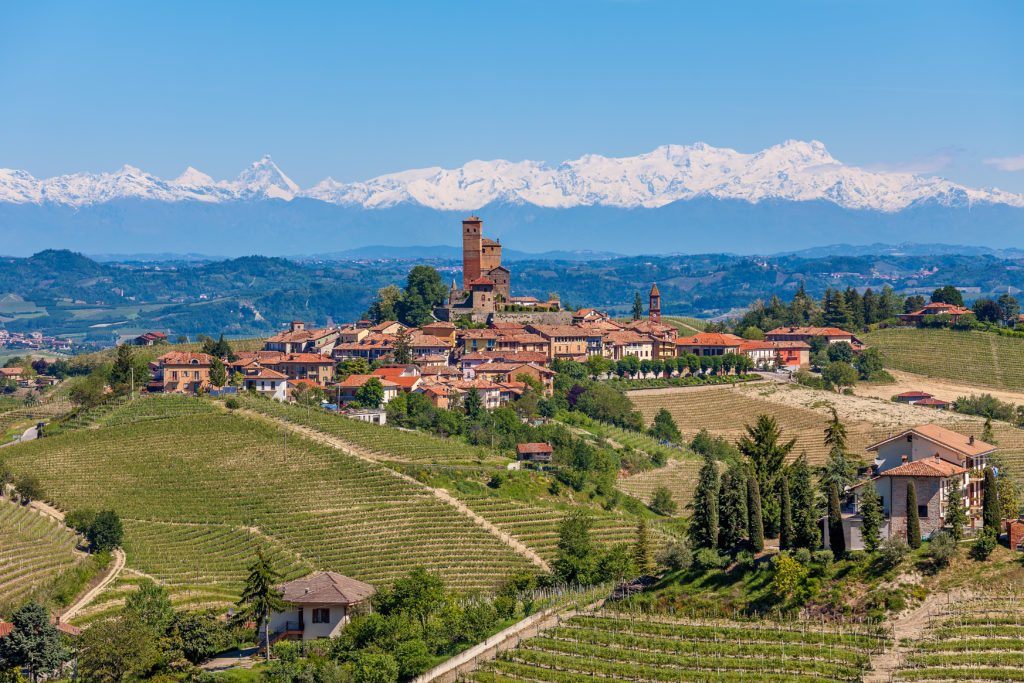 Piedmont famous wine regions and their history
We visited two famous red appellations: Barolo and Barbaresco on Langhe hills and a white appellation, Roero. In Roero they make wine from a very fruity and perfumed indigenous grape, called Arneis.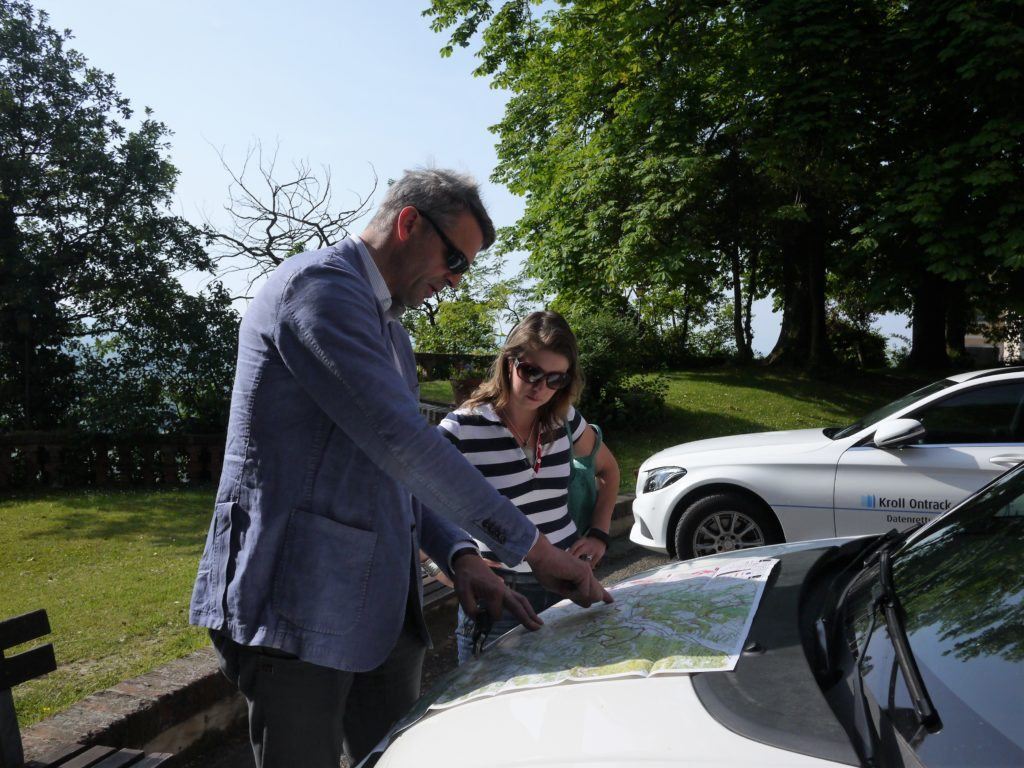 Langhe, Roero and Monferrato became a UNESCO World Heritage sites in 2014 adding fame and higher prices to nature's beauty.
The great Barolo controversy
Barolo is the most famous region and Barolo DOCG is made 100 percent from Nebbiolo grape. The region struggled with poverty after the Second World War. Wine production was divided until the 80s between wine makers and wine growers. Wine growers had other crops to pick and this explains the traditional long maceration of the grapes in autumn. They had to harvest the other crops and had little time to deal with the wine making during the same period of the year.
Traditional Barolo
Traditionally, Barolo featured: long maceration of grapes (often a month), long ageing in large old oak or chestnut casks, slow oxidation to soften the natural grape tannin and even longer ageing in bottle.
You couldn't even touch a bottle of Barolo in its first 5-10 years of life, due to the grippy tannins that could rip your face off.
In Piedmont, winemaking is often a family business with the conservative older generation holding onto control too long, slowing innovation and dividing families.
Modern-style Barolo
The mid 70s brought with it a shock to winemaking in Barolo. The young generation of that time began to question the status quo. And then challenge it altogether.
We saw a documentary about this recently. The Barolo Buys movie talks about the transformation that happened in Barolo.
In summary, a couple of young growers from Barolo went to Burgundy to learn how to make fine wine. Burgundy was followed by trips to Napa Valley.
Angelo Gaja was the first producer to start the revolution. He introduced French barriques to age his wines. Renato Ratti, another producer, decreased the maceration of the grapes to one week from almost a month in the traditional style.
The so-called modern approach means riper grapes. They are not shy of green harvesting, which reduces the number of grapes allowed to ripen by pruning some of the grape bunches before they start to ripen. This causes the remaining grapes to become more concentrated.
New-style Barolo also has shorter maceration periods with less tannin extraction, cooler fermentation and micro-oxygenation to retain the fruit and extract colour and flavour and it is aged in small oak barriques, which will impart oak flavours.
The new style means that you can drink and enjoy it six to eight years Barolo without the mouth-puckering effect. The downside effect was that they do not have the ageing potential of the traditional Barolos.

The main Barolo makers
Opinions about which style to chose are divided, with passionate advocates on both side. We tried both styles and love them equally. However, for people who like complexity from ageing, the traditional style Barolo wins. Aged Barolo (we tried Mascarello and Francesco Rinaldi), with classic aromas of roses, tar, truffles, eucalyptus, herbs and integrated tannin can give you a winegasm if they have matured enough.
Thanks to improved vinification techniques, traditional Barolo is making a comeback and is becoming drinkable much earlier than in the past. Producers use temperature-controlled fermentation, they know how to handle tannins better and the wineries are pristine, eliminating the danger of bacterial problems. Perhaps 'old' is the new 'new'.
Key traditional producers: Conterno, Mascarello (especially his Barolo Monprivato), Giuseppe Rinaldi, Bruno Giacosa, Cavallotto, Cappellano, Francesco Rinaldi, Marcarini, Elvio Cogno, Poderi Colla, Brovia, Burlotto, Luigi Pira.
Key modern producers: Luigi Scavino, Chiara Boschis, Silvio Grasso, Grimaldi, Giovanni Manzone, Paolo Manzone, Marco Marengo, Parusso, Seghesio, Conterno-Fantino, Rocche dei Manzoni, Roberto Voerzio, Gianni Voerzio, Gianfranco Alessandria, Mauro Veglio, Gigi Rosso, Icardi, and Luigi Einaudi
Barbaresco wine region
Next to Barolo, Barbaresco wine region is the second most famous on Langhe hills. Barbaresco DOCG is a 100% Nebbiolo grape as well. Wines of Barbaresco are more approachable on release than Barolo. Also, wines of Barbaresco are by law required to be aged one year less than those of Barolo. The wine community refers to Barolo as 'The King' and to Barbaresco as 'The Queen', softer and more elegant but no less refined.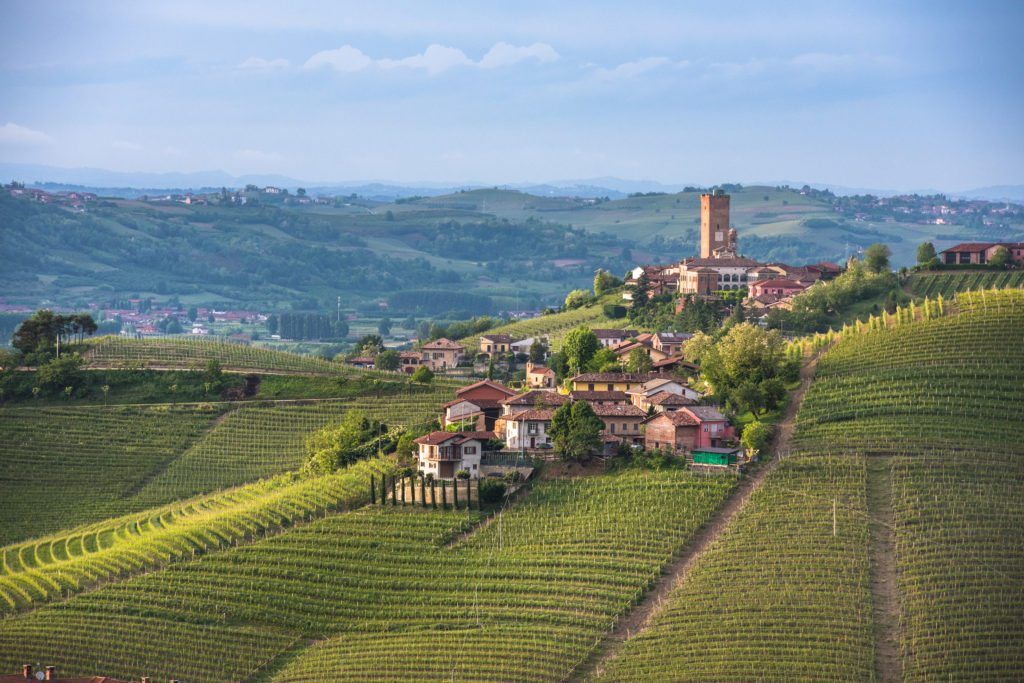 Even if these two DOCGs are very close to each other, the soil composition and the micro-climate is different. Barolo has a longer growing season, while Barbaresco is slightly warmer, leading to different style of wine. Nevertheless, there two regions are the best areas for Nebbiolo grape viticulture in the world.
The most notable producer in Barbaresco is Angelo Gaja. Others include: Bruno Giacosa, Ceretto, Fontanabianca, Ada Nada, Marchesi di Gresy, Sottimano, La Ca Nova, La Spinetta, Moccagatta, Bruno Rocca, etc.
Grapes of Piedmont
The most well-known white grapes are:
Moscato Bianco. Moscato Bianco is an aromatic grape, making a wine that is peachy and perfumed. The style preferred in Piedmont is sweet either as the Asti Spumante or Moscato d'Asti.
Cortese. Cortese di Gavi is a relatively neutral in character grape, but its bets expression is in the Gavi DOCG wine, where is more aromatic, with aromas and flavours of apple, pear and peach. It is a perfect wine to have as an aperitif on a hot summer day.
Arneis. Arneis is my most favourite white of the region. It is an indigenous grape, grown in Roero, which is the appellation name for this grape. Arneis makes a fruity wine, with aromas of grapefruit, apple, peach and white flowers.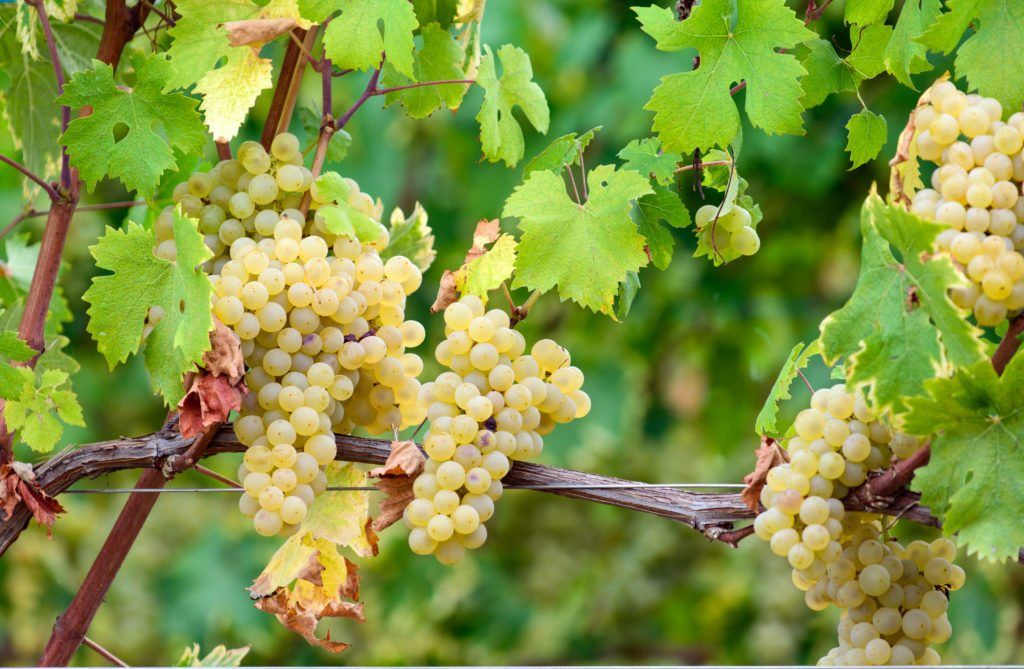 Nebbiolo
When it comes to reds, Nebbiolo is the star of the region. Its name comes from nebbia, which means fog in Italian, given that it likes foggy weather. It is a difficult grape to grow, as it likes specific soils, has a natural low yield and is temperamental in the cellar. A true, if temperamental, star!
'If Pinot Noir is the world's most tantalising grape, Nebbiolo runs it a close second – for very similar reasons' – Jancis Robinson
Nebbiolo has thick skins, hence the high tannin, but also high acidity. Together with the rich alcohol, this gives longevity to the wines made from the grape.
Nebbiolo tastes like ripe sour cherry or red fruits when young. We had a sample right from the botte from the 2015 vintage at Cascina Fontana and it was mind-blowing, as I was expecting it to disintegrate my teeth. Instead it was very rich in fruit and with bearable tannin.
However, the best expression comes with age. At wine school they say Nebbiolo wine is the easiest to identify in a blind tasting. If you smell tar and roses, you see a lighter red colour in the glass and you taste high tannins, you can say with certainty that is a Nebbiolo. Other aromas include: strawberries, truffle, eucalyptus, smoked ham, herbs, spices and tobacco.
Barbera
Barbera is the most-planted red grape in Piedmont. This is a grape with low tannin and high acidity, with pleasant aromas and flavours of sour cherry. It is a very food-friendly wine. Personally, I love it by itself or with Italian dishes.
The wines made from Barbera and matured in barriques become more complex and have great potential for ageing. The Barbera D'Alba Superiore requires one year ageing in oak or chestnut barrels.
It is worth while knowing that most top Barolo and Barbaresco producers make a Barbera, which is much more affordable than their star wines. I think this is a great way to taste the skills of a famous wine maker without paying the high price of Barolo or Barbaresco.
Dolcetto
Dolcetto means 'the little sweet one' and is the third most important red grape variety in Piedmont. It ripens early, is very fruity and has sweet ripe tannins and low acidity. The wines are food friendly and can vary from light and soft to barrel-aged version, with full body and taste of blackberry jam. People drink them young, but you can find older exceptions.
Visiting Langhe
If you are interested in wine, try to stay in the small villages of Langhe. We stayed in Novello, a very small and charming village, at the neo-gothic and supremely weird Castello di Novello.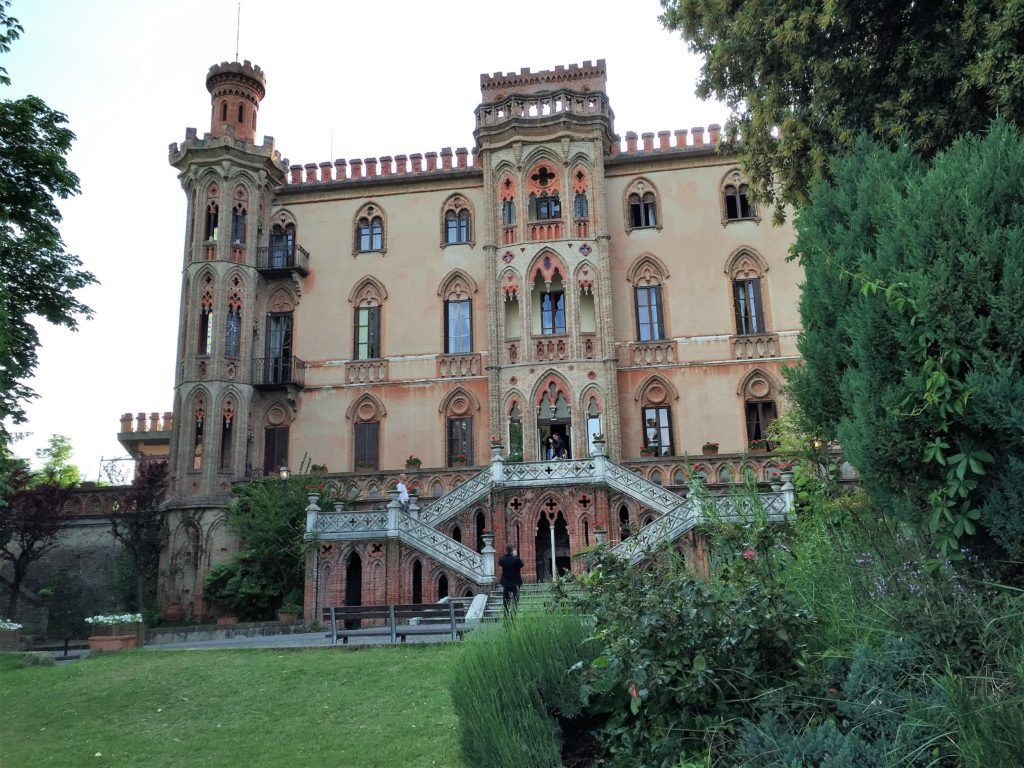 They have a fabulous wine list and make delicious food. We had the gorgeous 1996 Francesco Rinaldi Barolo here.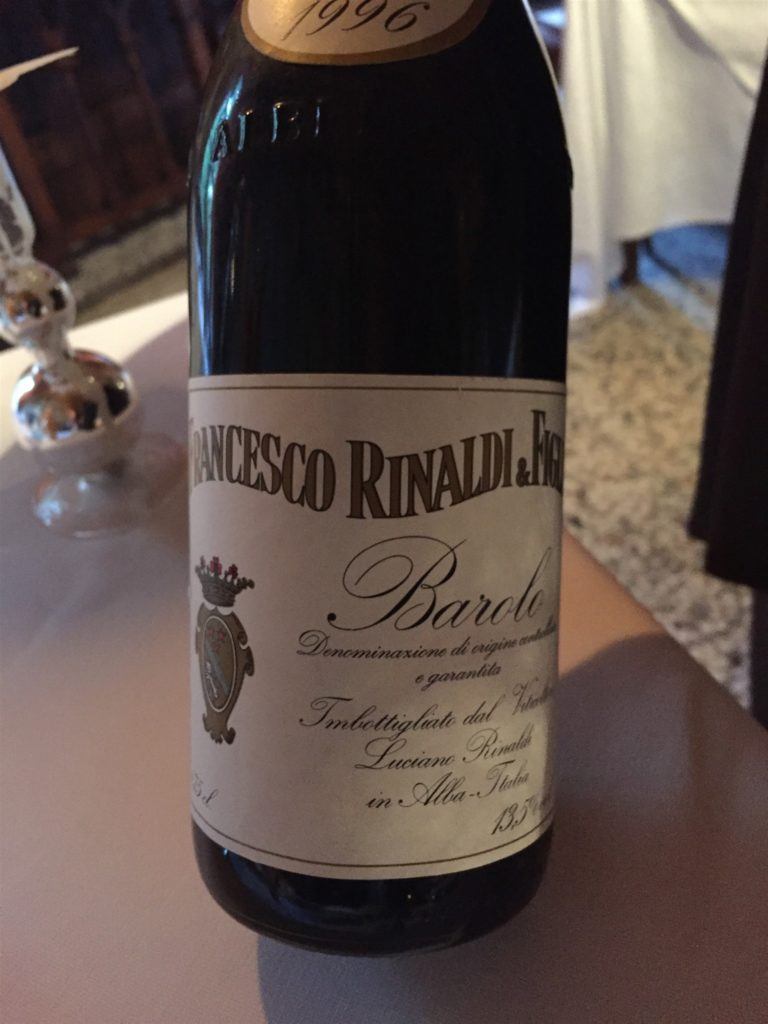 They do not cook dinner every evening, but they tell you where to go when they are not open. The staff is very friendly and helpful and eager to help you sort out itineraries or things to do.
We went with the flow and booked the most romantic suite of the hotel, the 'del Baldacchino' suite. It was both very grand and also rather shabby in a charming rococo way.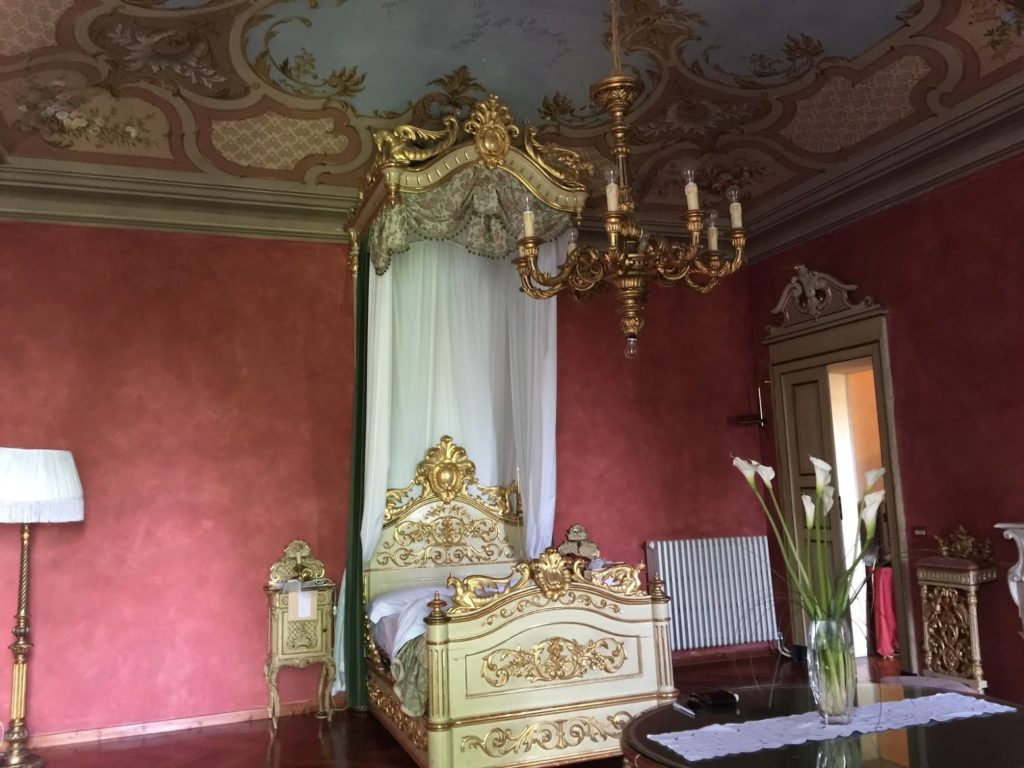 But by far, my most favourite part of the hotel was their huge terrace with a panoramic view of the vineyards, where we could enjoy a glass of wine before supper.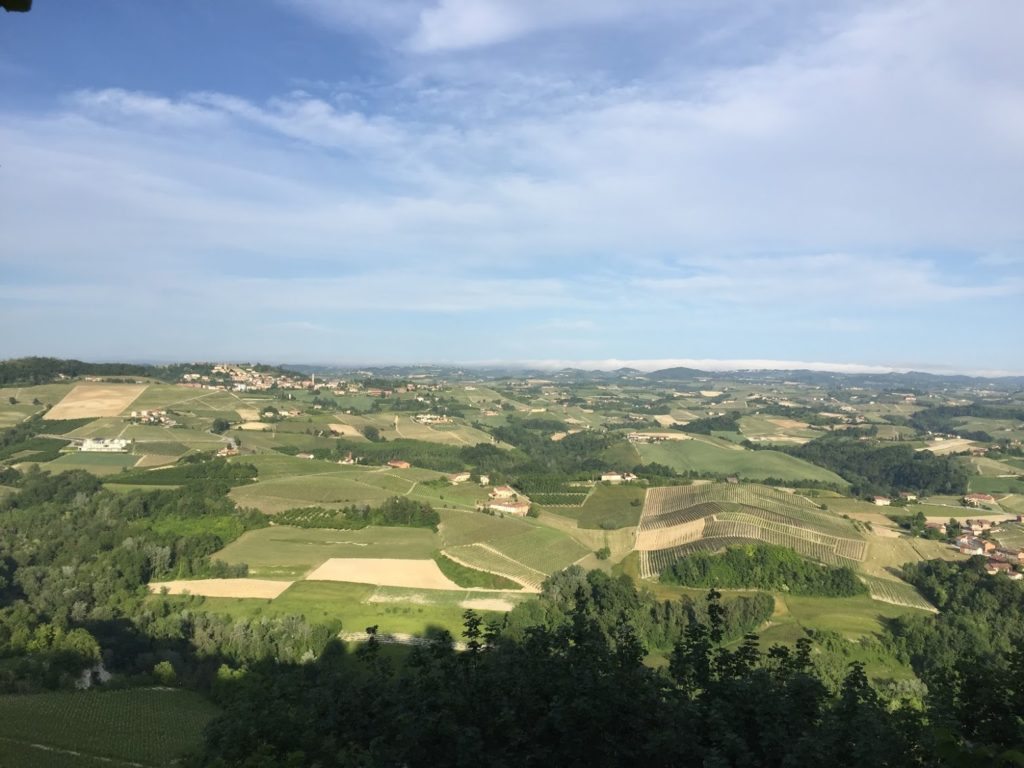 To visit the famous winemakers, make sure you contact them well in advance. They have big gates at the entrance and you cannot simply rock up to visit or buy wine. That said, the websites are in English as well and most people speak English.
Food in Piedmont
I cannot end this blog post without mentioning the wonderful cuisine. We mainly paired with red wines from Barbera, Dolcetto to Barolo. We had two fabulous dinners at L'Angolo di Rosina in Novello, where they are not shy on shaving half a black truffle onto your pasta.
Local foods that go really well with the reds include:
Tajarin is a home-made pasta shaped as noodles. They use up to 30 egg yolks for one kilogram of flour to make them. Sprinkle with truffles and drink it with a glass of red and you can forget about the cholesterol. Allegedly, red wine reduces the bad cholesterol and increases the good one.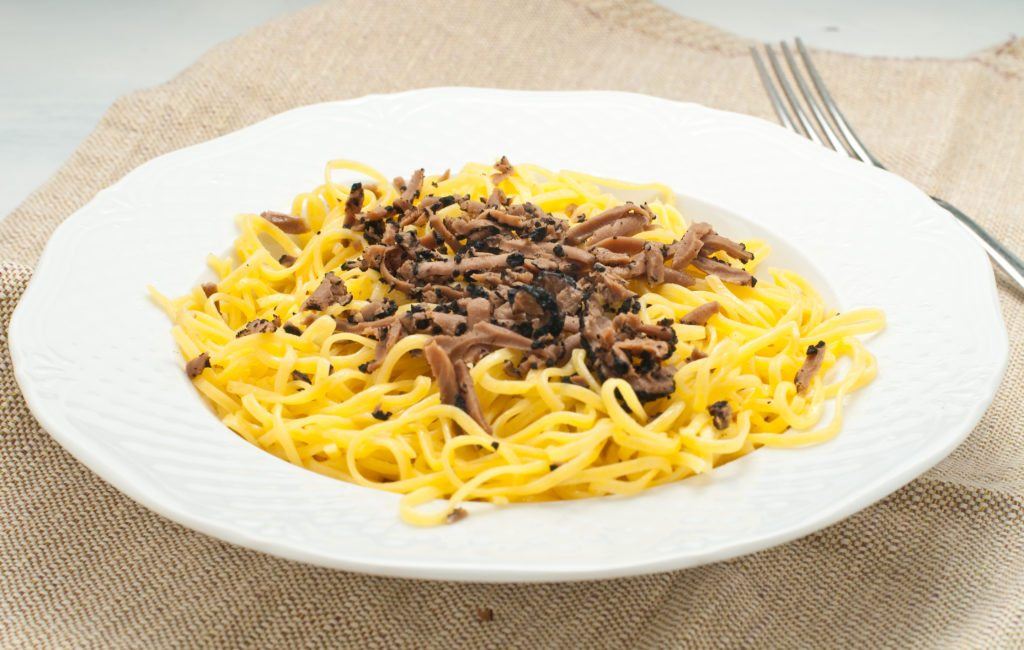 Agnolotti del Pin are small ravioli traditionally filled with beef. Nowadays you can find them filled with other types of meat or vegetables. Would recommend again to sprinkle them with truffles for the maximum sensation.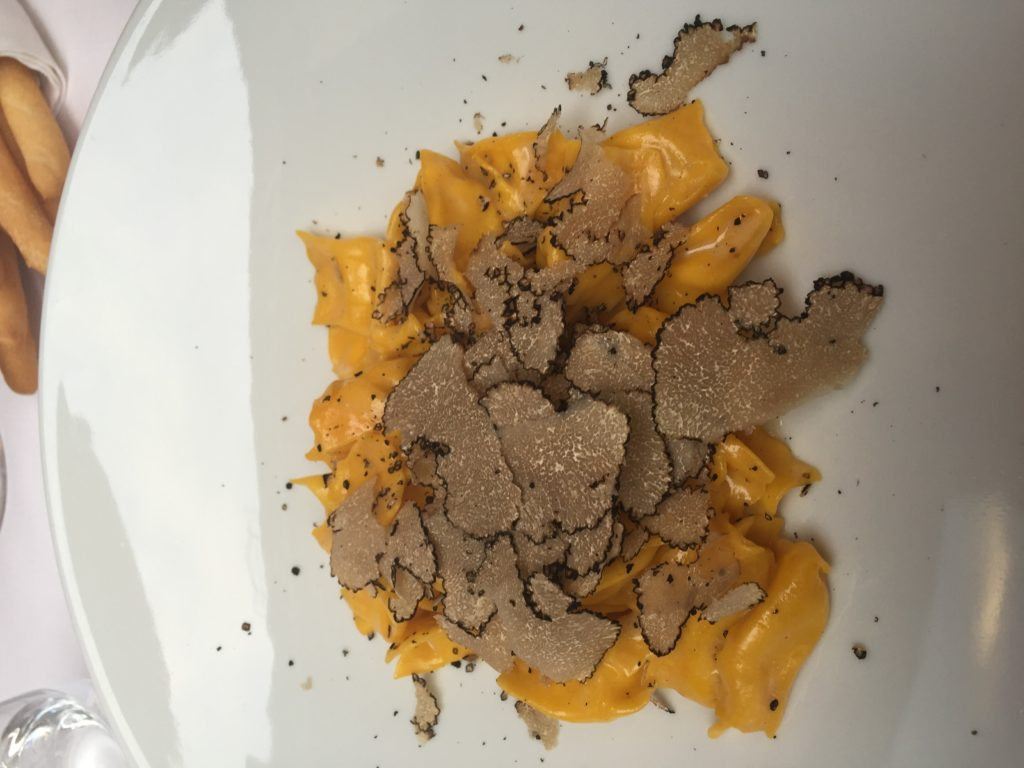 However, if you are carnivorous, you have more options to explore from. Carne cruda or minced carpaccio is a delicious dish which goes very well with a drizzle of lemon juice.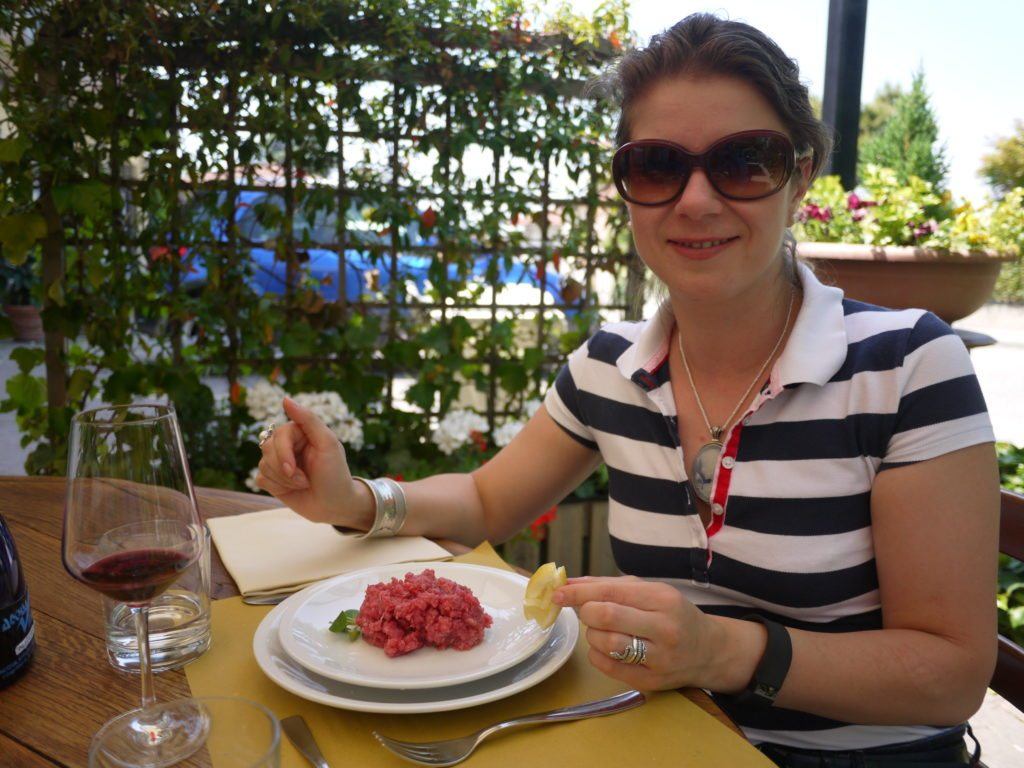 Brasato al Barolo, or veal braised in Barolo is la 'pièce de résistence'.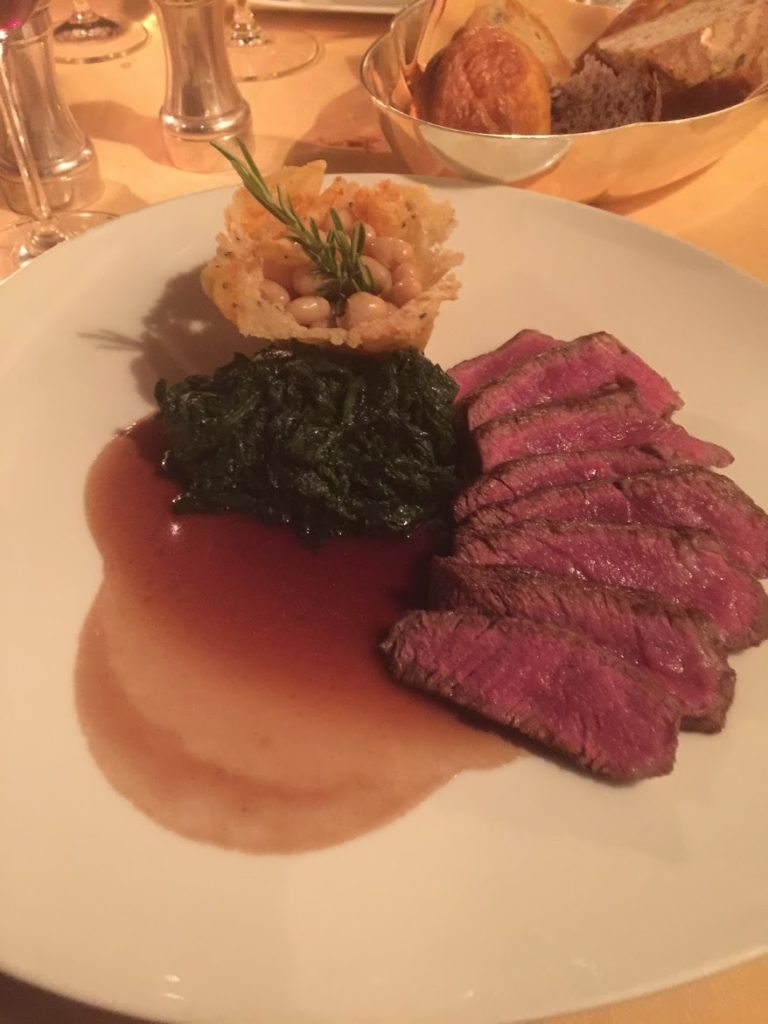 You cannot end your dinner without torta di nocciola. They claim that they produce the best hazelnuts in Piedmont. We need to remember it is the home of Nutella! And that's a very good way to end this article.