Our first encounter with Conterno Fantino Barolo happened during a WSET tasting. We liked it so much, that we included it on our Piedmont shopping wish list. I looked up the address on the internet expecting that we could just rock up at their shop and buy some wine, like you can in California. Little did I know!
In Barolo it is actually surprisingly difficult to buy wine from the producers. You need to make the appointment to visit them, go through a tasting and then purchase. The entrance of the winery site is usually gated and Conterno Fantino was no exception.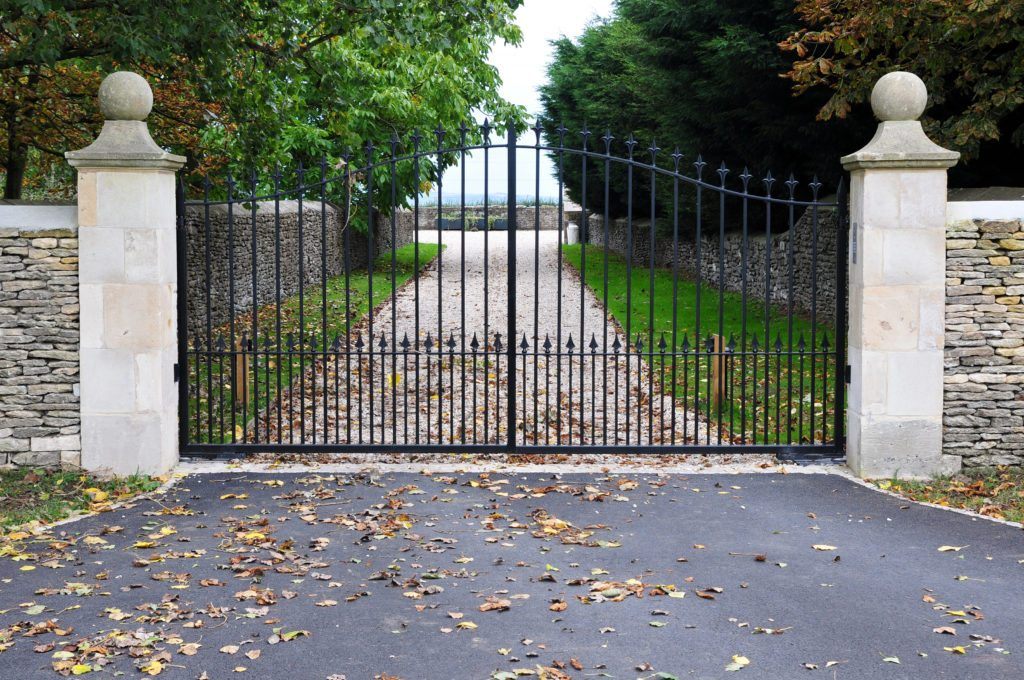 A little bit of courage payed off
We put in the GPS the coordinates of the winery and drove to Conterno Fantino on a sunny May morning. When we reached the gate, it was closed. We parked on the side of the road trying to figure out what to do next. While we were debating, another car approached the gates, the woman driver spoke in Italian to the inter-phone and the gates opened.
My instinct told me to do something which I have never done in my entire life. I started the engine and tailgated the other car through the open gates, muscling our way in, to Matthew's shock. I parked the car and followed the other driver. Then, I knocked at the door and with the most innocent face I could manage, I asked if we could buy some wine, showing the name of the Conterno Fantino Barolo circled with a heart next to it on my WSET tasting list.
The woman in the office said we came at a very busy time, as they were bottling the 2012 vintage. I brandished the WSET paper again – it's a universal laissez-passer. She picked the tasting schedule and tried to fit us in, but they were fully booked on all the days we were in Barolo.
I insisted that I don't want a tasting, but I just to buy a case of the wine circled on my piece of paper. Uncomfortable with my request she said we need to taste before buying. Then she asked us to follow her into the tasting room, where a big American tour group was doing a tasting. We took a seat at another table. As the group tasting had just started, we had the opportunity to listen to the explanations of their guide as well, while we were sniffing and tasting the same wines and writing our tasting notes.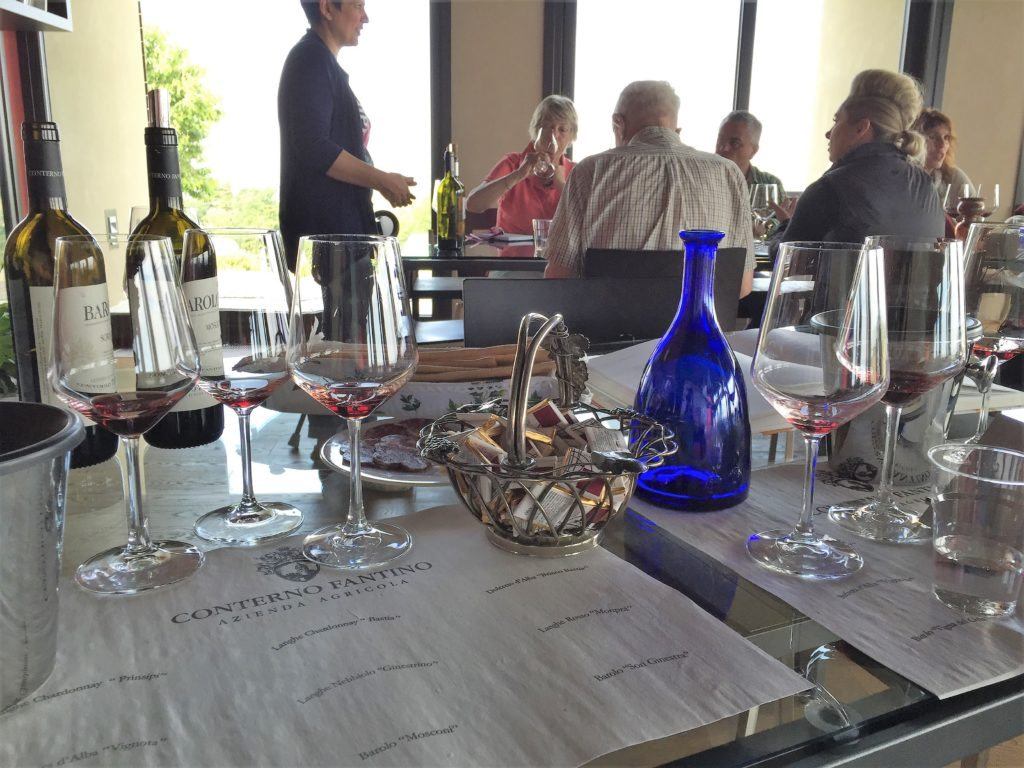 It was charmingly hospitable of them to accommodate the awkward Romanian woman and the embarrassed English bloke when they had so much else on their plate. They did not charge us for the tasting and they also gave us a free Chardonnay bottle with our purchase of a mixed case of Barolo and Dolcetto.

Conterno Fantino wine making
Founded in 1982 by Claudio Conterno and Guido Fantino, Conterno Fantino are a modern style producer, as they age their Barolo in French oak barriques and go through a shorter maceration and fermentation of the grapes. On the 27 ha of vineyards, they grow four grape varietals: Nebbiolo, Barbera, Dolcetto and Chardonnay. They produce around 150,000 bottles a year.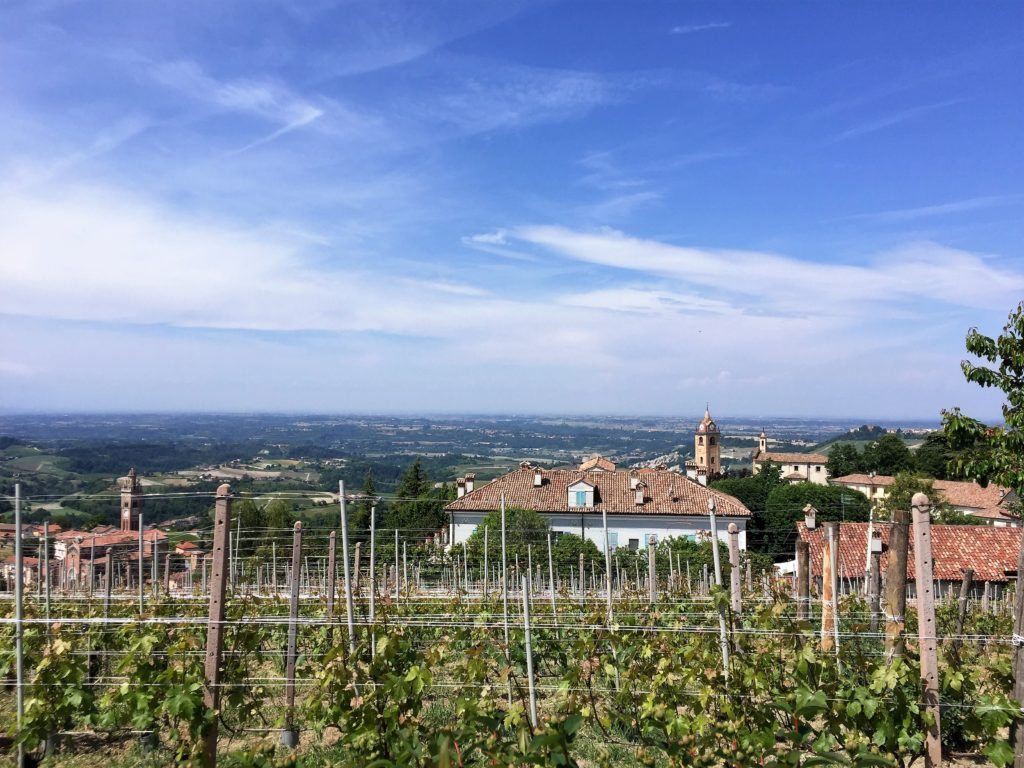 They have a deep respect for the nature and sustainability. Since 2008, as the winery expanded, they have invested in solar panels, a geothermal system and the use of wetland specifically set up for wastewater purification. Conterno Fantino started with organic grape cultivation in 1996 and are now certified as organic grape growers.
They take quality seriously at Conterno Fantino. They pick the grapes by hand and rigorously select them for the wine production. The yields for Barolo grapes are quite low, at 5t/ha – 35hl/ha. All the plots that produce grapes for Barolo are in the area of Monforte d'Alba, well known for the potential of big, bold, potent and concentrated Barolo.
The grapes used to produce Barolo go through an 8-15 days maceration on skins and fermentation in stainless still fermenters. They age the wine for 24 months in French oak barrels and then for another 12 months in the bottle before releasing it to the market.
Conterno Fantino tasting notes
We tasted four wines, a Dolcetto and their three Barolos. We also sampled their Barolo Chinato, the sweet fortified wine, which goes very well with dark chocolate.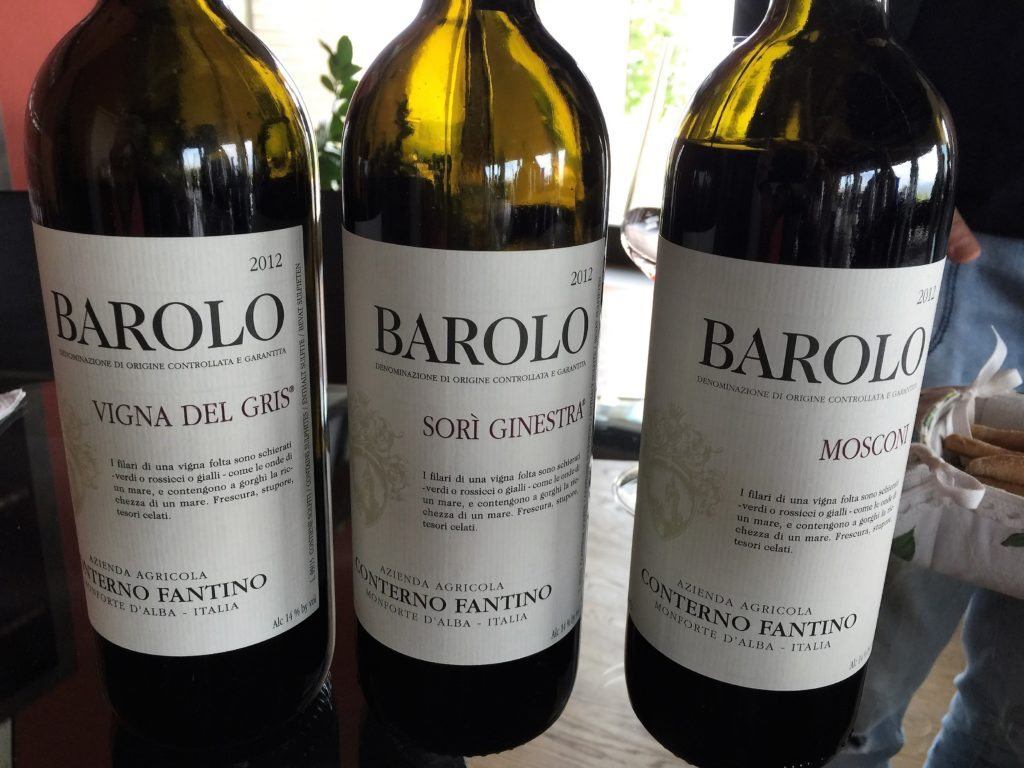 Out of the wines we tasted, we found the three 2012 Barolo very good and outstanding. 2012 was a classic year, with a long cool spring, a very hot August and a long dry autumn.
Barolo Vigna del Gris 2012
Tasting note: ruby colour, with medium (+) delicate aromas and flavours of raspberry, rose, vanilla, smoke and savoury meats. On the palate it was dry, with high acidity, medium tannin, medium body, elegant mouth-feel and a delicate long, finish. This wine is developing, a bit too young to be drunk now, but this is their wine that would be ready to drink earlier than the others.
Our rating: very good
Price: you can buy it in UK from various online shops. We have seen it for around £50 a bottle.
Barolo Sorì Ginestra 2012
Tasting note: ruby colour, with pronounced well-defined aromas and flavours of raspberry, strawberry, rose and smoked meat. On the palate, it was dry, with high acidity, medium (+) tannin, medium body, elegant mouthfeel and a tobacco long, finish. This wine is developing, too young to be drunk now, despite showing some tertiary aromas. I believe that the tannins need more time to integrate.
Our rating: outstanding
Price: you can buy it in the UK from the same shops. Other shops have 2011 vintage as well, if you are interested in a comparison.
Barolo Vigna Mosconi 2012
Tasting note: ruby colour, with pronounced well-defined aromas and flavours of rose, tar, violets, cinnamon and cloves. On the palate it was dry, with high acidity, high tannin, medium (+) body. It had a very elegant and rounded mouth-feel and a very long, pleasant finish. This wine is developing, too young to be drunk now, despite starting to show the classic Nebbiolo tertiary aromas of tar and roses. I am not going to touch my bottles for the next five years and will let them develop the complexity which I so much like in a Barolo.
Our rating: outstanding. This last Barolo had more oomph than the other two and was my favourite. Conterno Fantino have only 1ha south facing and produce ~5,000ha/ year of this wine.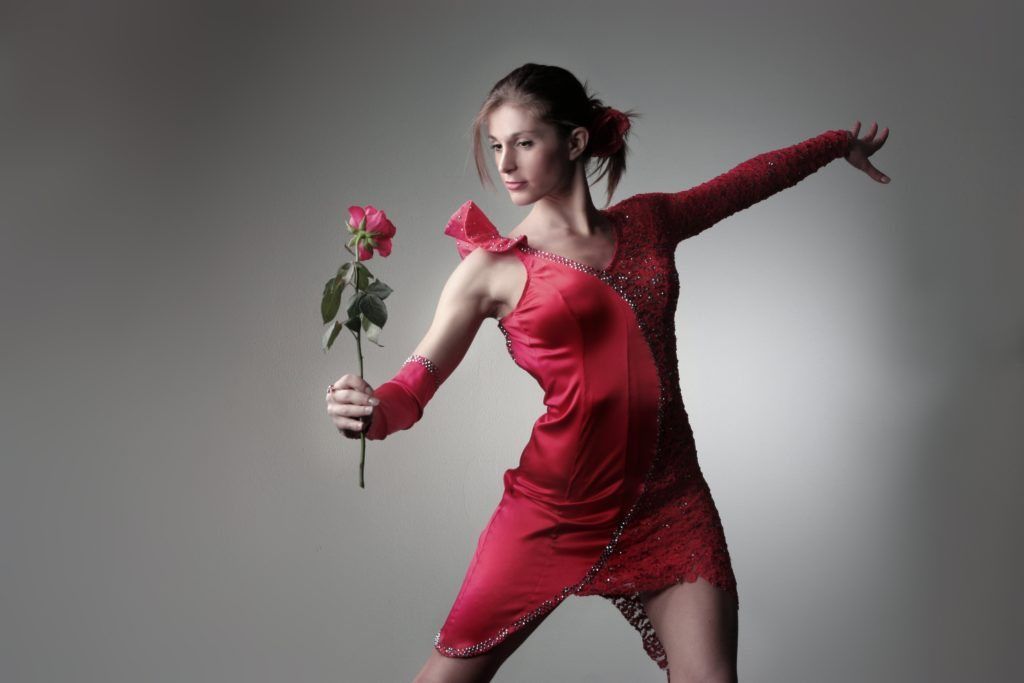 We also learned with this tasting that the names on the bottle (eg: Vigna del Gris, Sorì Ginestra, Mosconi) represent the names of the hills where the vineyards are located. It seems that Barolo is moving towards the classification system of Burgundy, with different vineyard locations becoming the 'cru' name.
Food pairing for Conterno Fantino Barolo
If you like fruitier style and you don't mind the strong tannins, buy a bottle from the available vintages on the market and decant the wine for four to five hours before serving. However, the three Barolos are quite complex and savoury, so rich, meaty dishes would be a perfect the food pairing.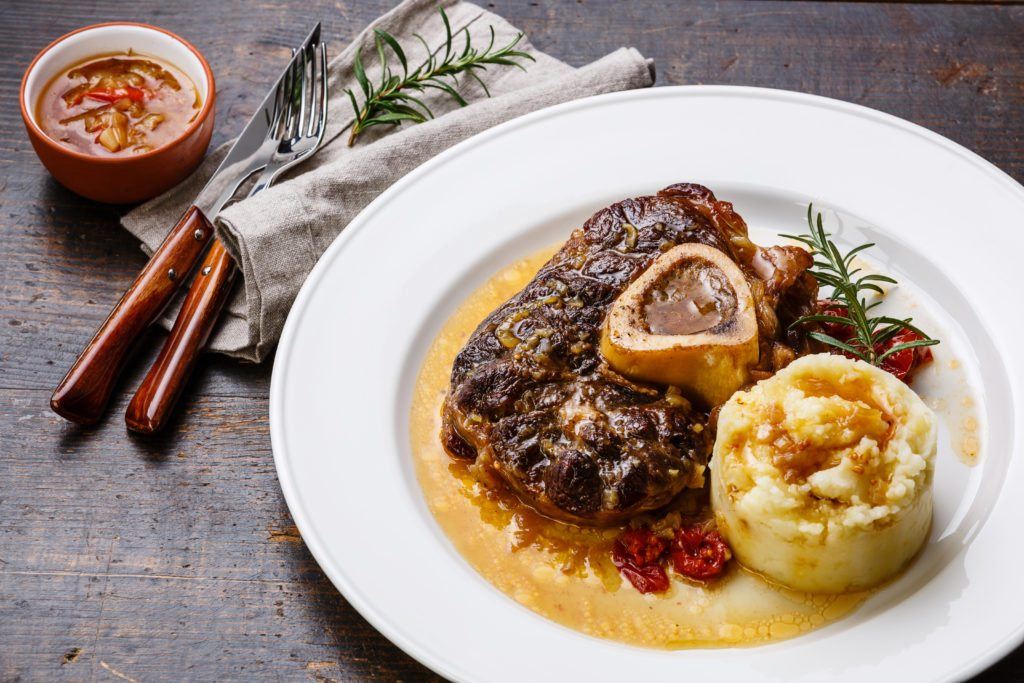 Visiting Conterno Fantino
You can contact them directly and book if you want to visit. Prior reservations are a must in Barolo. They are quite busy in May, when they bottle and during the harvesting period in October.