Tămȃioasă Romȃnească is a an indigenous Romanian clone of Muscat Blanc à Petit Grains.we tend to say 'Romanian Muscat' as it is easier for people to pronounce. It is a very old white grape variety, present all over Europe under different names. It might have originated from Italy or most probably Greece.
Muscat Blanc à Petit Grains is the most exquisite of the Muscat grape varieties, producing a wine that is very perfumed, grapey, with floral and spicy aromas. The Romanian name makes reference to the incense which is burned in churches during religious services. It is a grape variety that is quite difficult to grow.
Sweet to dry
Traditionally, winemakers used this grape to make sweet desert or fortified wine. But with consumer preference moving towards dry wines, wine makers had to make the shift.
According to Jancis Robinson, dry Muscat is difficult to make well. That's why, when you come across a good one, you should appreciate the craftsmanship. In this regard, it is like Pinot Noir.
During my last trip to Romania in October 2016, I specifically looked for the dry version of Tămȃioasă Romȃnească, priced higher than the normal plonk. I tasted two of them and they did not disappoint. Even if we do not generally review wines fall short of our 'very good' rating, I made an exception in this case, so that you can see the difference between the two wines and also to explore this relatively rare grape.

Wine #1: Casa Isărescu Tămȃioasă Romȃnească, 2015

Producer: Casa Isărescu is a Romanian wine producer owned by the current governor of the Romanian National Bank. This wine comes from a high quality wine making area in Romania, Drăgăşani. It was macerated on its skins for 8-10 hours and fermented to dryness for up to one month.
Tasting notes: Pale lemon, with a bit of pétillance (very slight fizziness). On the nose it is medium well defined with delicate aroma intensity of grape, field flowers, vinyl and menthol. On the palate it was dry, with high acidity, medium(+) alcohol (14% abv) and flavours of lemon, herbs and unripe plum. It has a medium(+) body, an oily mouthfeel and a medium finish. Wine is youthful and is to be drank now, as it will not be suitable for further ageing.
Conclusion: Good, as this wine is quite simple, but it represents the grape variety well.
Price: I bought it with 54RON (~£11) in Romania and is not available on the UK market. If you get it from the producer website, it would be available at 39RON/ bottle.
Food pairing: This wine will go very well with white fish, white meat and vegetarian dishes. Serve chilled as an apéritif.
Wine #2: Artisan Tămȃioasă Romȃnească 2015
Producer: Domeniile Săhăteni, a new wine maker, set up in 2003 by a famous female Romanian wine maker, Aurelia Vișinescu. The Artizan range is the expression of the very skilled wine maker of the Romanian wine grapes of the high quality Romanian wine region Dealu Mare.
Tasting notes: Pale lemon-green. On the nose, medium well-defined intense aroma intensity of rose, quince and basil. On the palate it was dry, with high acidity, medium alcohol (13.5% abv) and flavours of herbs, white peach and apricots. It has a medium body, a ripe, elegant mouthfeel and a long finish. This wine is youthful and is ready to drink now and won't benefit from further ageing.
Conclusion: Very good with a tremendous expression of the grape variety and the winemaker's style, without great complexity or ageing aromas.
Price: We liked this wine so much that Vincarta we imported some for ourselves. We used to sell it for £13.
Food pairing: this wine is more versatile. Besides the traditional fish and white meat food pairing, it will go brilliantly with Thai food and vegetarian Indian dishes. Personally, I would go a bit beyond and I would have it with caprese salad or everything that has plenty of basil on it.
---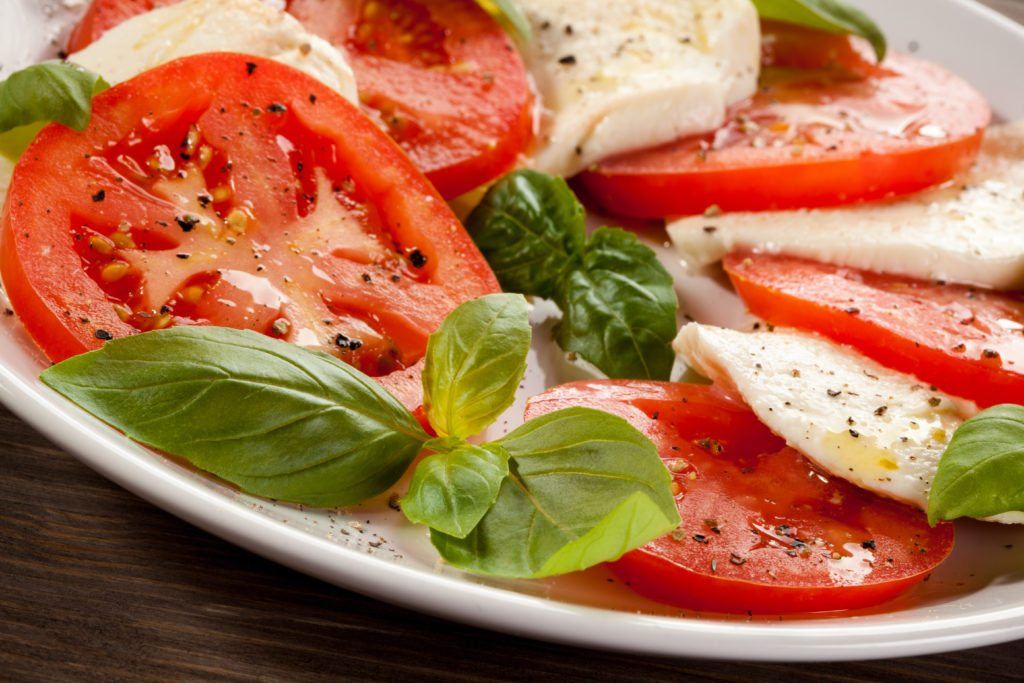 Where would I drink this wine? At temperatures of 8-10°C, this wine is elegant and perfumed. It goes well as an apéritif with cheese, tomato and olive nibbles if you are hosting a party or with fish as part of a meal.