We visited Valpolicella, a wine region in the north-east of Italy, north of the romantic town of Verona, in May on our European wine tour. It was one of the highlights of the trip, full of wonderful characters, beautiful views and amazing wine.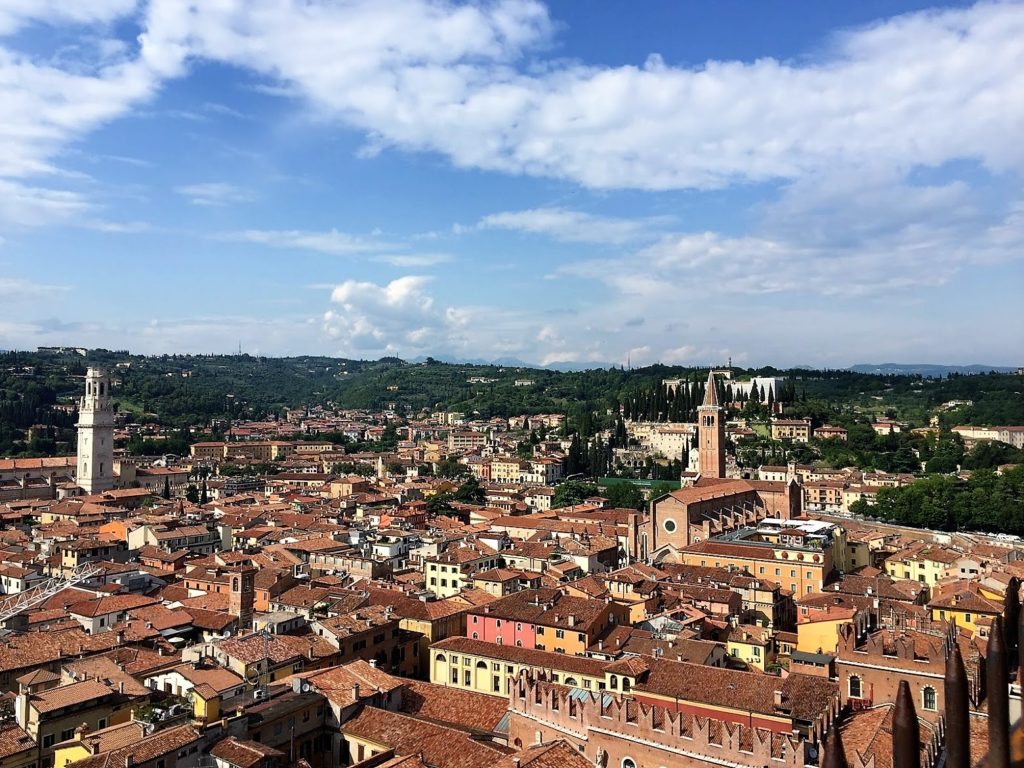 The influence of geography
Valpolicella wine region received DOC status in 1968. It is influenced by the Lissini Mountains in the north and by the Lake Garda in the west, the biggest lake in Italy. The best vineyards and the best producers are on hillsides in three famous valleys: Negrar, Marano and Fumane.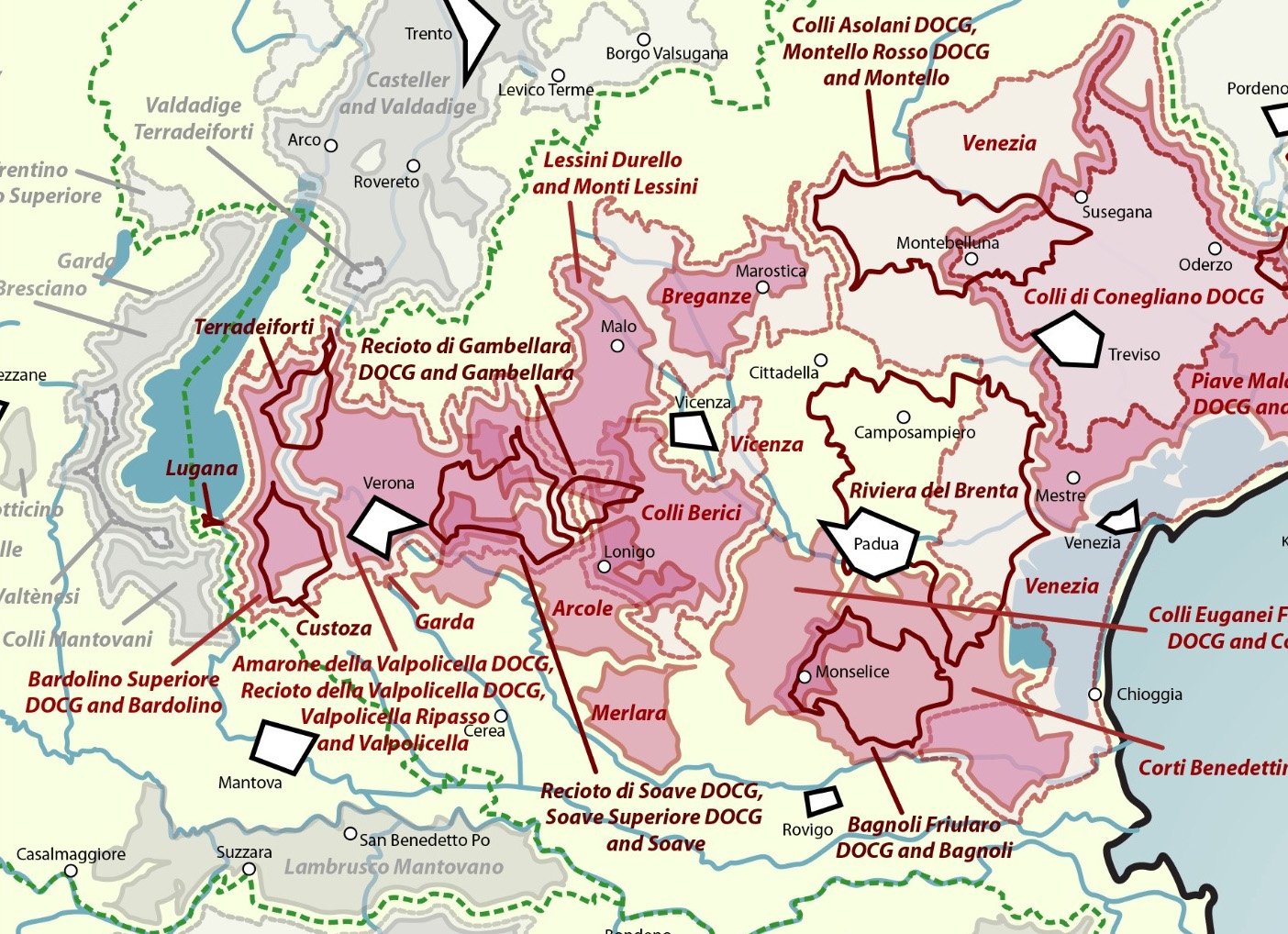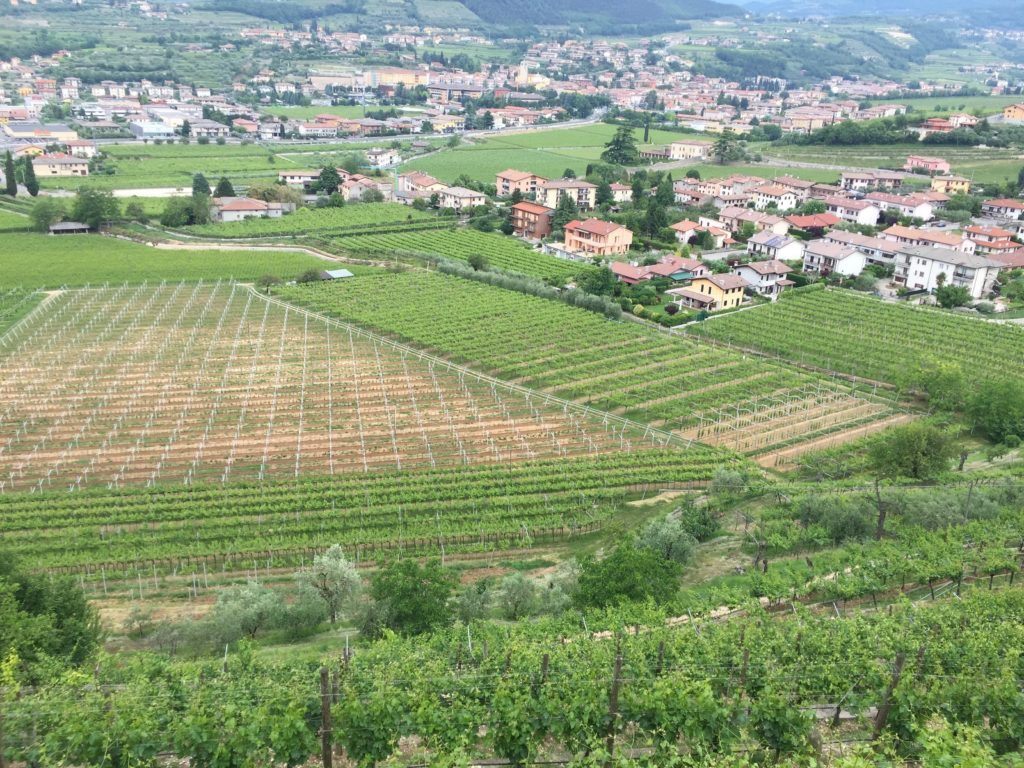 The Vincarta selection from Valpolicella
We found a winery, run by women, that we thought was fantastic: Piccoli. They are passionate about high-quality winemaking but with a modern and ambitious approach. Truly a hidden treasure. We were the first people to import their wine into the UK.
Boom, bust, boom
The DOC status came with its price, as seen in other Italian wine regions (see our recent Prosecco post). Vine growers expanded the area under cultivation and increased production at the expense of quality. After an adjustment period, the 1980s brought financial difficulties for producers in the hills. Producers from flatter areas, able to get higher yields, could sell more grapes and earn more. This had an impact on the region's reputation: mass production and high quality rarely go together.
Luckily, some producers continued to prioritise quality and craftsmanship. We visited a several in May 2016 and we will write about them in upcoming posts.
In Valpolicella, grapes are cultivated on ~3,600 ha, with almost 90 percent in the Classico area.
Valpolicella main grapes
The Valpolicella region has several specific grapes. Corvina, Corvinone, Rondinella and Mollinara are the most know red grapes varietals. Grapes which go into DOC wines are grown as field blends. This means that the vineyards have all the different varieties in the same plot and they get harvested at the same time. This is different from Bordeaux or Champagne, where different varieties are grown on different plots and then blended after fermentation.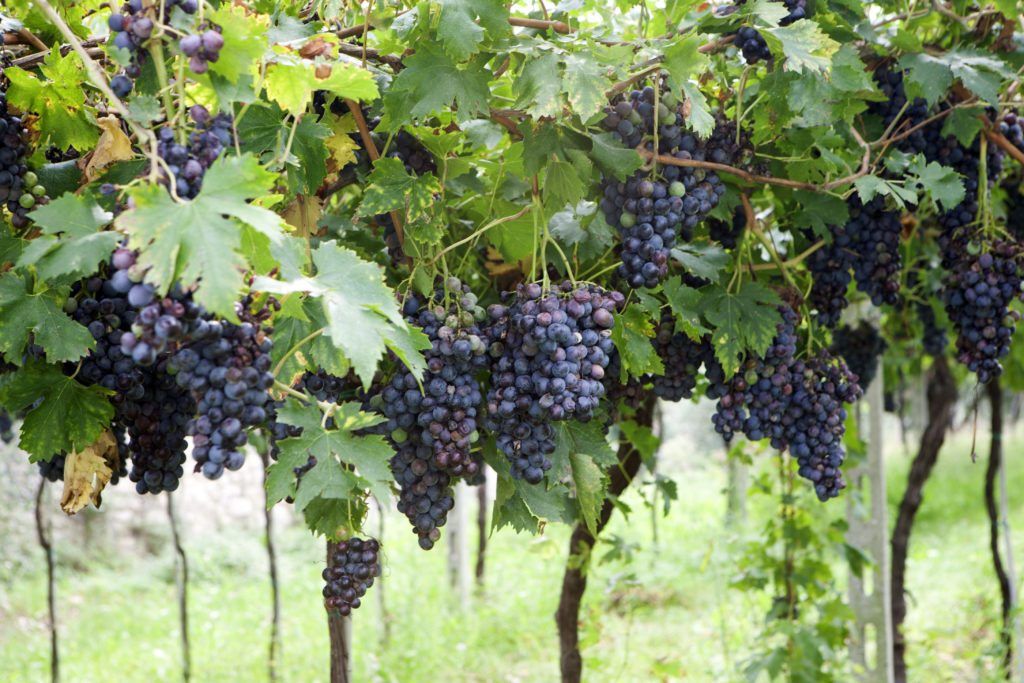 Corvina. This is the main grape variety and the highest in quality. It has a dark skin, but it produces a wine that is low in tannin, high in acidity and with beautiful notes of sour cherry and bitter almond. When present in a blend, it adds flavour, longevity and structure to the wine. That's why it is used in high percentage in the Amarone and Recioto styles.
Corvinone. This is also high quality grape, with a thick skin, that adds an intense perfume, fruit spice and higher tannin. Similar to Corvina, it gives structure, flavour and longevity.
Rondinella. This is a lighter and more perfumed grape variety, but with neutral flavours. It gives fruitiness and perfume to the wine. It is common in Valpolicella and Valpolicella Superiore.
Molinara. Obligatory until 2003 as part of Valpolicella blends, now winemakers use it less for quality wine, as it is not as the same level as the ones above.

Valpolicella wine styles
Valpolicella Classico
The simple Valpolicella can be a good alternative to Beaujolais. Grapes are fermented right after harvest in stainless steel and produce a dry wine that is light, fruity, low tannin and with good acidity. This style of wine doesn't see oak. Enjoy it lightly chilled. It goes very well with north Italian food and it is an everyday wine.
Valpolicella Classico Superiore
This is a more refined version of Valpolicella. It is aged for one year in oak barrels (botti or barrique). More concentrated and complex, can be top quality. For example, we tasted the Quintarelli Valpolicella Superiore which was outstanding.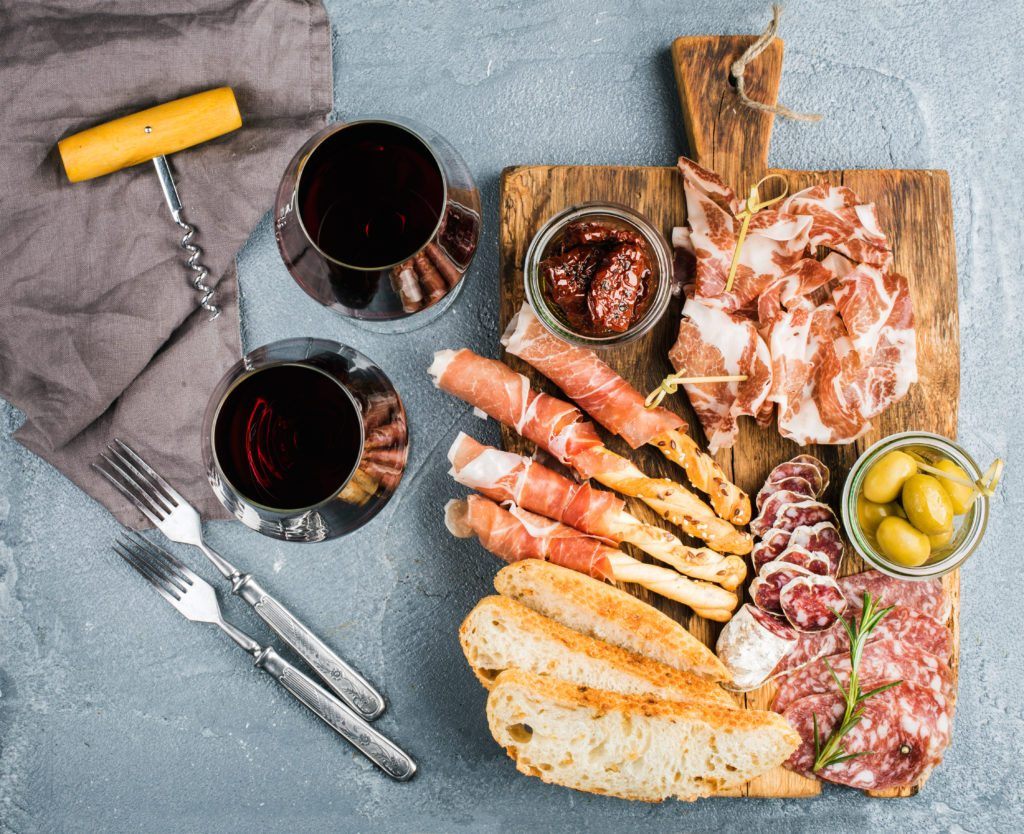 Recioto della Valpolicella
This is a sweet wine and is the oldest style produced in the region. Its origins go back in history, when it was produced and drunk by the richest houses.
To produce this wine, the wine maker uses only the best of the best grape clusters. They are picked by hand and then carried into wood or plastic boxes to the drying room. They handle the bunches with care, so that are not touched again. These grapes are then laid carefully on bamboo mats in well-aerated rooms and dried for 3-5 months until they lose up to 60 percent of their weight.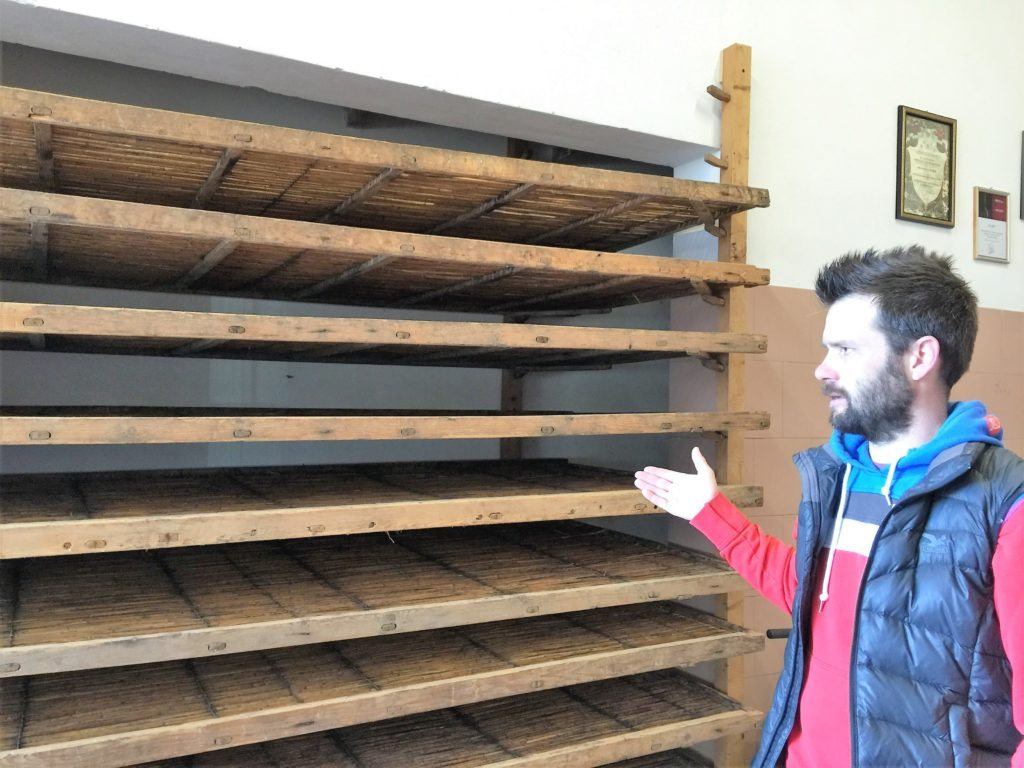 After fermentation, the wine is aged for a number of years in oak barrels and is bottled in half-bottles.
Although I am not a fan of sweet wine, I adore Recioto. It's more bitter-sweet than the cloying richness of a Sauternes of Tokaji. It has pronounced flavours of chocolate, cocoa and spices. It's like having a top quality chocolate bar and it goes very well with chocolate cake, biscotti or aged cheese. Try some of this 'meditation wine' and you will not be disappointed.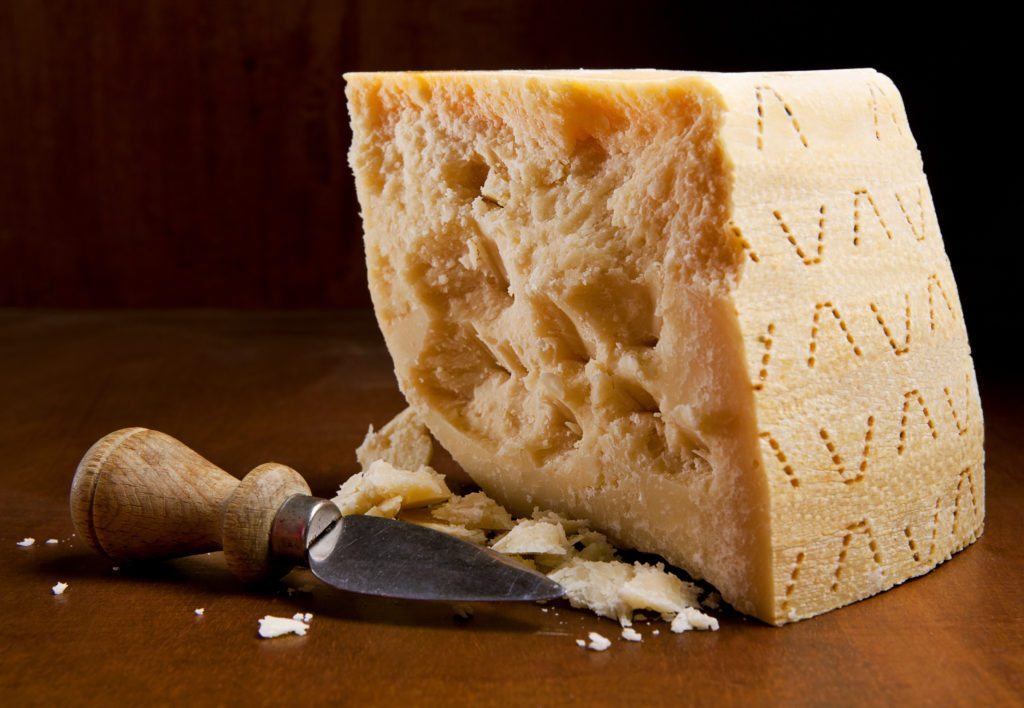 Ripasso della Valpolicella
I know some of you might be confused about this wine. I know I was confused when I was studying for the WSET Level 3, as I was mistaken it often with Recioto. To make things simple, 'ripasso' means 'to re-pass'. The story goes that farmers of the region invented this style. As they could not afford to drink the good Recioto wine, they found a way to enrich the basic Valpolicella, by using the grape skins left over after the fermentation of the recioto. Valpolicella is added to the Recioto leftover skins and a second fermentation takes place. The result is something in between a Valpolicella Superiore and an Amarone.
Amarone
Like many good things in life, Amarone was discovered by mistake. The story goes that in 1936, an oeneologist forgot a barrel of Recioto, which went through a second fermentation until it reached complete dryness. He was curious to taste the result of what was considered to be a faulty Recioto and it tasted bitter, amaro in Italian. This is from where the Amarone name comes from.
In fact, our guide told us that between 1940-1950, the wine was sold on the market as recioto amaro. The current version of Amarone started to be commercially produced in the 1960s.
Amarone is my first wine love. A friend of mine gave me some to try and I fell head over heals in love with it. I don't remember what I had, but I liked its richness, complexity, dark chocolate and dried fruits flavours.
One piece of warning through, learned from our wine tour. Not all produced Amarone is the best quality. There are wine makers that use some international grape varieties or south Italian grapes to give the wine more colour. A traditionally produced Amarone will not have a very deep colour.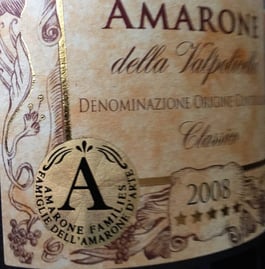 In fact, 13 top quality producers created an organisation named The Amarone families vowing to respect the traditions in the production of Amarone. They have a symbol on the bottle, which is and A in a circle.
Amarone goes very well with red meat, truffles and mushrooms and rich sauces. I had a fabulous veal in Amarone sauce which I enjoyed as if it was my last supper.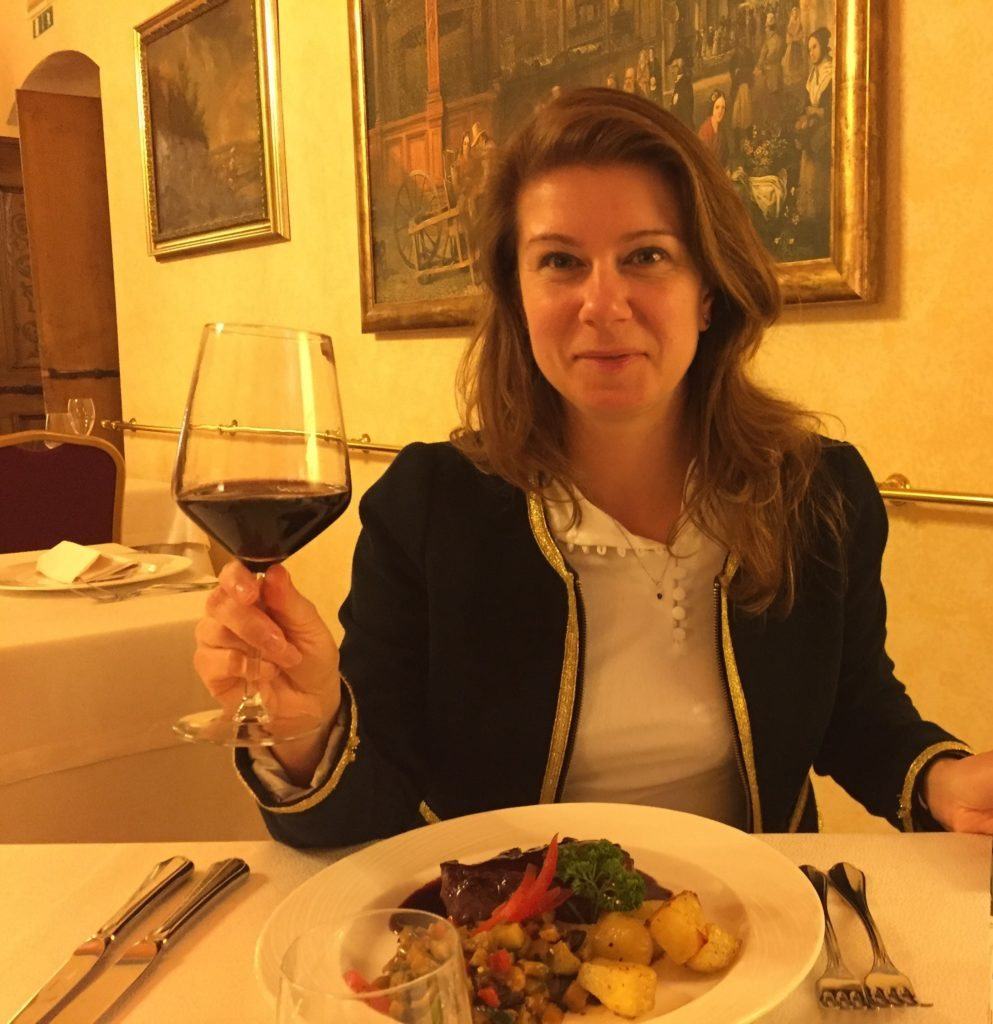 Visiting Valpolicella
To visit wine vineyards you have to contact them directly and book. The majority of the producers have a website, so it is easy to contact them. There were two exceptions: Quintarelli, who doesn't have a website and Monte dei Ragni, which has one that looks like it was built in the late 90s. They're both so good that they are both mentioned in the Oxford Companion to Wine (our wine bible).
We managed to visit both of them and we used a local wine tour agency, Pagus, to visit Quintarelli. We warmly recommend them. Our guide was very friendly, knowledgeable, spoke very good English and she did a great job driving a very big minivan through very small country roads in a torrential downpour. Pagus also took us to visit a newer producer, Piccoli. We'll be writing about our visits separately. We were introduced to visit Monte dei Ragni and Novaia by David Berry Green, Italian wine buyer of Berry Bros, whom we met via a mutual friend.
At Quintarelli you need to speak Italian or have a guide with you who can translate. We managed to understand each other with Zeno from Monte dei Ragni with a mixture of English, German and Italian.
We stayed at Villa Quaranta, which is owned by Tommasi estate, one of the Amarone family producers. As we booked a superior room, we had a free wine tasting. As we already have tasted their Amarone and the white with meals, we got to try three other wines. The Valpolicella Terra Ciliegi was good, while the Arele and the Crearo were very good.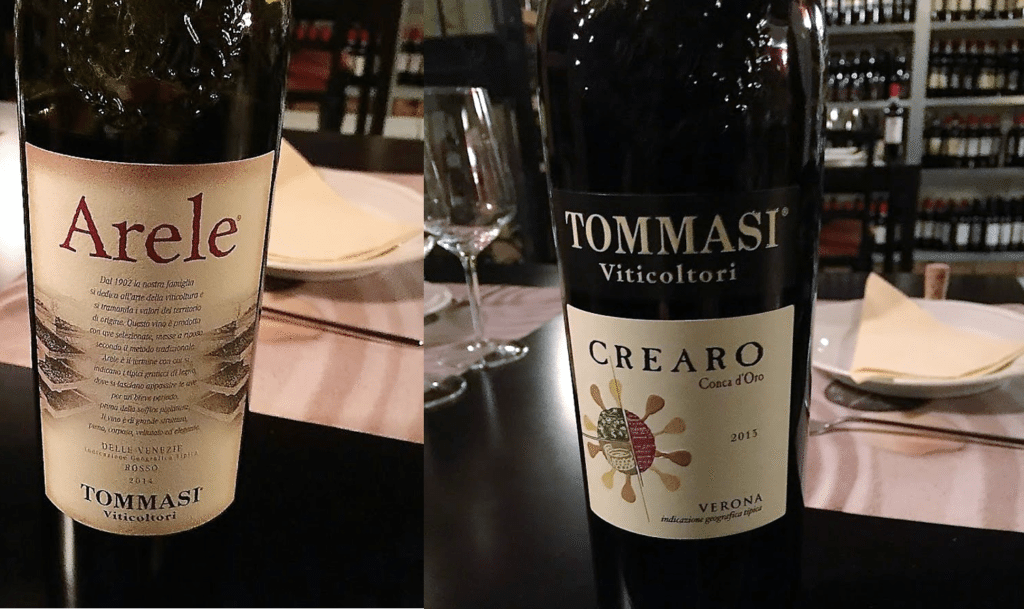 Tommasi tasting notes
Tommasi Amarone della Valpolicella Classico 2010, 15% abv
This wine is a blend of 50% corvina, 30% rondinella, 15% corvinone and 5% oseleta. The grapes were dried for three months before being pressed. The wine has been aged for three years in Slavonian oak botti.
Tasting note: deep ruby colour, with pronounced distinct aromas of ripe cherries, dried fruits (raisins and prunes), herbs and chocolate. On the palate it was dry, with added flavours of white pepper, liquorice and coffee. Medium velvety tannins, full body and long finish. The wine is very rich, luscious and complex. The wine is still developing and if you have patience, you can age it for 5-10 years. I didn't, as we drank ours.
Our rating: outstanding
I could find the 2012 vintage in UK sold by Tannico, at £35. Hurry up, if you want to buy, as I think this still has the pre-Brexit price.
Tommasi Crearo 2013, 13.5% abv, best selection, IGT
This wine is a blend of 50% corvina, 35% cabernet franc and 15% oseleta. We were told that there was no appassimento for this wine and that it has been matured for 18 months in botti. For the sake of accuracy, the 2012 wine technical sheet on the Tommasi website mentions a month of appassimento and 6 months in French barrels and 12 months in botti ageing.
Tasting note: pronounced distinct aromas of herbs, cherry, violet, ripe red currant, pepper. Dry, medium tannin, pleasant, with refreshing acidity and a long bitter cherry finish. Wine is youthful and ready to drink. I don't think that it belongs to the age-able wines category. As food pairing, it can go very well with grilled fish or veal, dishes with mushroom sauce, pasta and truffles.
Our rating: very good
Tommasi Arele 2014, 13% abv, IGT
This wine is a blend of corvina, rondinella, merlot and oseleta. One third of the grapes were dried for 60 days on wooden trays, called Arele, hence the name of the wine. It spent 18 months in large Slavonian oak botti.
Tasting notes: medium ruby colour, with medium (+) aroma intensity of red fruit, smoke and meat. On the palate, pronounced distinct flavours of sour cherries. The wine is dry, with light tannin, high acidity, medium body and a medium (+) finish. It is youthful and is ready to drink.
Our rating: in between good and very good